29/11/2021
As of January 2020, the health emergency caused by COVID-19 persists worldwide.
All persons intending to travel abroad, regardless of destination or reason for travel, should consider that any journey during this period may involve a health risk.
In particular, if molecular or antigenic testing is required for entry into Italy or returning to Italy from a foreign destination, travellers should consider the possibility of a positive test result.
In this case, it is not possible to travel by commercial means, and you will be subject to the quarantine and containment procedures provided by the hosting country.
With some possible differences due to different local regulations, such procedures also affect those known as 'contacts'. 'Contacts' are those who came in contact with the positive person and are also subject to quarantine/self-isolation imposed by the local authorities of the hosting country and who, to protect public health, may return to Italy only at the end of the self-isolation period. Therefore, the Ministry of Foreign Affairs recommends planning every aspect of the travel carefully, including the possibility of spending an additional period abroad. The Ministry also suggests signing a health insurance policy that also covers the risks associated with COVID-19.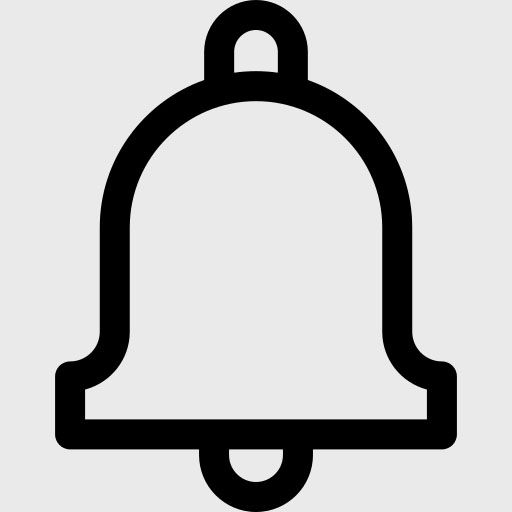 NEWS!
From 26 November to 15 December 2021, this Ordinance of the Ministry of Health prohibits the entry into and transit through Italy of persons who have stayed in or transited through South Africa, Lesotho, Botswana, Zimbabwe, Malawi, Mozambique, Namibia and Eswatini in the previous fourteen days, with the exception of Italian citizens who have been registered as resident in Italy since before the date of this Ordinance, provided they do not show symptoms of Covid-19. (For more details, click on the link at the bottom of the box).
The Ordinance also bans air traffic from the above-mentioned countries.
Since 26 October, this order by the Ministry of Health has abolished the special restrictions previously applying to arrivals from Brazil, India, Bangladesh and Sri Lanka, which have since been included in list E and are therefore subject to the rules applying to those countries. The countries included in lists C and D have also been updated (for more details, click on the link at the bottom of the box).
As of 28 September, this Ministry of Health Order has established Covid-free travel corridors for Aruba, Maldives, Mauritius, Seychelles, Dominican Republic and Egypt (limitedly to the tourist zones of Sharm El Sheikh and Marsa Alam), returning from which it will NOT be necessary to quarantine. To benefit from this exception, passengers must:
Upon boarding, show their Green Pass and a negative test taken within the last 48 hours;
Take an additional test at the place of their destination, if they are staying abroad for more than seven days;
Present a negative test taken within 48 hours before boarding, when returning to Italy;
Take a further final test, with a negative result, at the airport, upon arrival to Italy;
Effective from 23 September, the Ministry of Health – through this Circular – has recognised the equivalence of several vaccines administered by foreign health authorities to those carried out under the National Vaccine Plan for the Prevention of SARS-CoV-2. Namely:
Vaccines recognised by EMA – European Medicines Agency (see Annex 1 to the Circular);
Covishield (Serum Institute of India), manufactured under license from AstraZeneca;
R-CoVI (R-Pharm), manufactured under licence from AstraZeneca;
Covid-19 vaccine-recombinant (Fiocruz), manufactured under licence from AstraZeneca.
As a result of this recognition:
Italian citizens (including those residing abroad) and their cohabiting family members, regardless of whether they are registered with the National Health Service or the SASN (health services for seafarers), and all persons registered for any reason with the National Health Service who have been vaccinated abroad with the above vaccines or who have recovered abroad from COVID-19, may apply for a Green Pass, if they find themselves in Italy, from their competent local health authorities.
All other foreign citizens vaccinated abroad with the above-mentioned vaccines are entitled to access all venues and services for which a Green Pass is mandatorily required in Italy (see box below). In order to be recognised as equivalent to a Green Pass, the foreign vaccination certificate must contain the following information: the personal details of the holder, the details of the vaccine, the date(s) of administration of the vaccine, the identity of the certificate issuer; and the above information must also be written in Italian, English, French, Spanish or German or, if issued in a different language, must be accompanied by a sworn translation.
THE COVID-19 GREEN PASS: WHERE IS IT MANDATORY?
From 6 August, on the Italian national territory, you will need a Covid-19 digital certificate (Green Pass), or equivalent certificate recognized by the Italian authorities, to enter:
the indoor areas of restaurants;
theatres, cinemas, events and sports competitions;
museums and other cultural venues;
swimming pools, gyms, spas and wellness centres, theme and amusement parks, recreational and leisure centres, gaming halls and casinos;
trade fairs, conferences and meetings.
From 1 September, you will need a Green Pass, or an equivalent certificate, to board:
airplanes;
interregional ships and ferries (except for the Straits of Messina ferry services);
Intercity and High Speed trains;
long-distance buses;
charter buses.
Until 31 December 2021, the Green Pass provisions shall not apply to persons holding a SARS-Cov-2 vaccination certificate issued by the competent health authorities of San Marino.
A Green Pass, for the use in the national territory, shall is issued to all persons who have received at least one dose of vaccine or who have received a negative (molecular or antigen) swab test within the previous 48 hours or who have recovered from COVID-19 in the previous six months. Please note that a certificate certifying the first inoculation of a two-doses vaccine (second dose pending) is not enough to enter Italy from abroad.
Find more info on the Green Pass https://www.dgc.gov.it/web/
DOWNLOAD HERE:
– PRINT OUT THE SELF-DECLARATION (this option is available only to persons who have no electronic devices): FORM  
ORDINANCE MINISTRY OF HEALTH – 18 OCTOBER 2021 (IN ITALIAN)
ORDINANCE MINISTRY OF HEALTH – 28 SEPTEMBER 2021 (IN ITALIAN)
CIRCULAR LETTER MINISTRY OF HEALTH – 23 SEPTEMBER 2021 (IN ITALIAN) 
ORDINANCE MINISTRY OF HEALTH – 28 AUGUST 2021 (IN ITALIAN)
CIRCULAR LETTER MINISTRY OF HEALTH – 04 AUGUST 2021 (IN ITALIAN)
CIRCULAR LETTER MINISTRY OF HEALTH – 30 JULY 2021 (IN ITALIAN)
ORDINANCE MINISTRY OF HEALTH – 29 JULY 2021 – (IN ITALIAN)
ORDINANCE MINISTRY OF HEALTH – 06 MAY 2021 (IN ITALIAN)
THE MEASURES APPLIED IN ITALY – view all >>