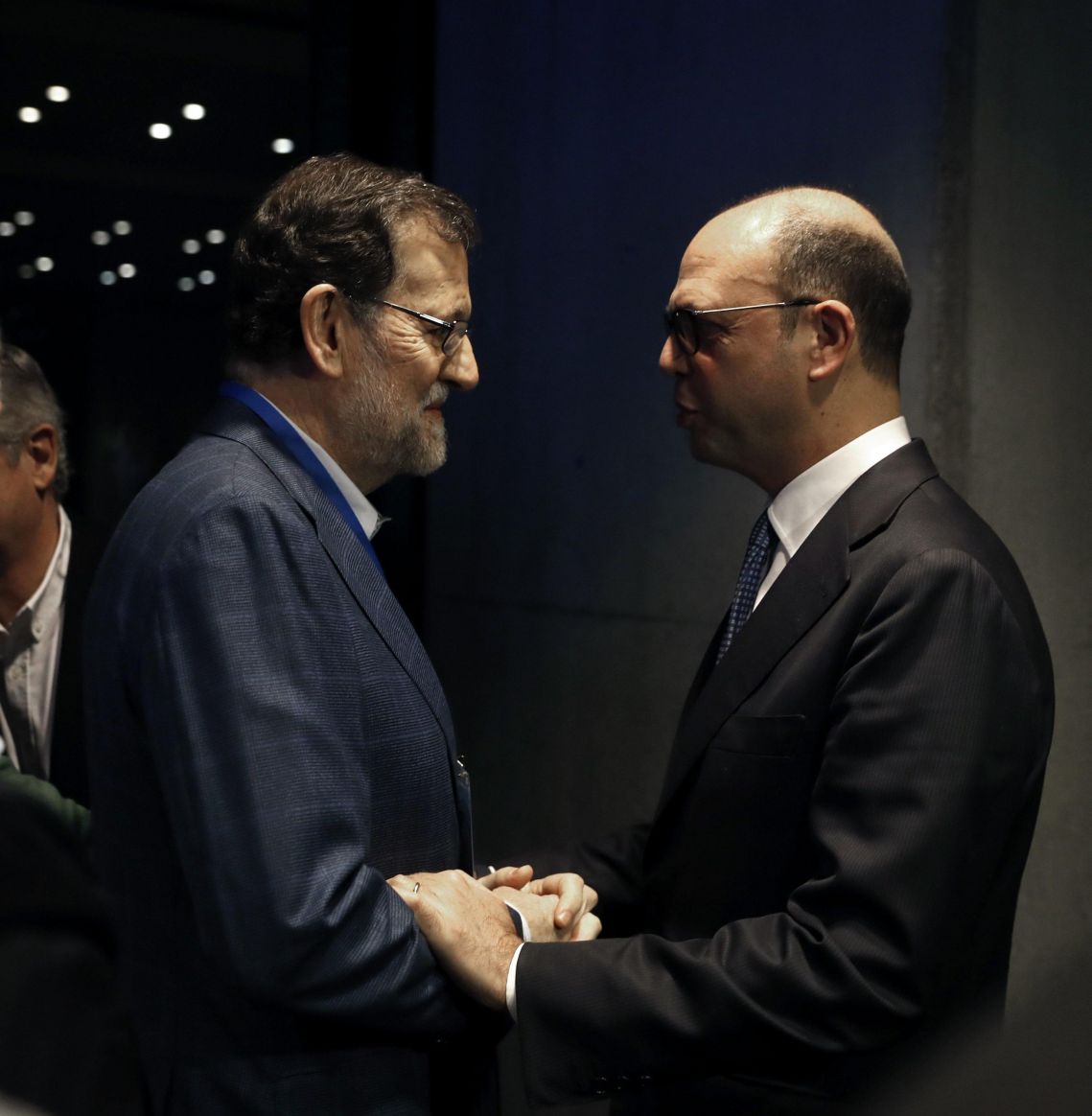 Il ministro degli Affari Esteri e della Cooperazione Internazionale, Angelino Alfano, si è recato a Madrid per un colloquio bilaterale con il suo omologo Alfonso Dastis, presso la Residenza dell'ambasciatore d'Italia Stefano Sannino, cui ha preso parte anche il segretario di Stato per gli Affari Europei, Jorge Toledo.
In agenda temi bilaterali, primo fra tutti il consolidamento delle già eccellenti relazioni economico-commerciali tra l'Italia e la Spagna, ma anche le grandi sfide europee e tematiche relative ai maggiori dossier internazionali, tra cui Libia e Siria.
Alfano ha inoltre partecipato, su invito del ministro degli Esteri Dastis, ad una sessione del dibattito dedicato alla politica estera spagnola e ha preso parte al panel "Shared challenges of European societies of the future" insieme al ministro dell'Educazione, della Cultura e dello Sport, nonché portavoce del governo spagnolo, Inigo Mendez de Vigo, nel quadro del XVII Congresso Nazionale del Partito Popolare spagnolo.
Infine, il ministro Alfano ha avuto modo di incontrare brevemente il presidente del governo spagnolo, Mariano Rajoy.