Hanno avuto inizio ieri le celebrazioni per il centenario della nascita di Federico Fellini, promosse dal Consolato Generale e dall'Istituto Italiano di Cultura a Hong Kong.
Nella suggestiva cornice pubblica di Tai Kwun, il centro per il patrimonio e le arti, è stata inaugurata la mostra fotografica "Fellini and il Paparazzo" dedicata alla figura di Tazio Secchiaroli e un pubblico di appassionati ha potuto rivedere il capolavoro "La Dolce Vita" in una proiezione all'aperto. I due eventi sono stati realizzati in collaborazione con l'azienda romana Campo Marzio.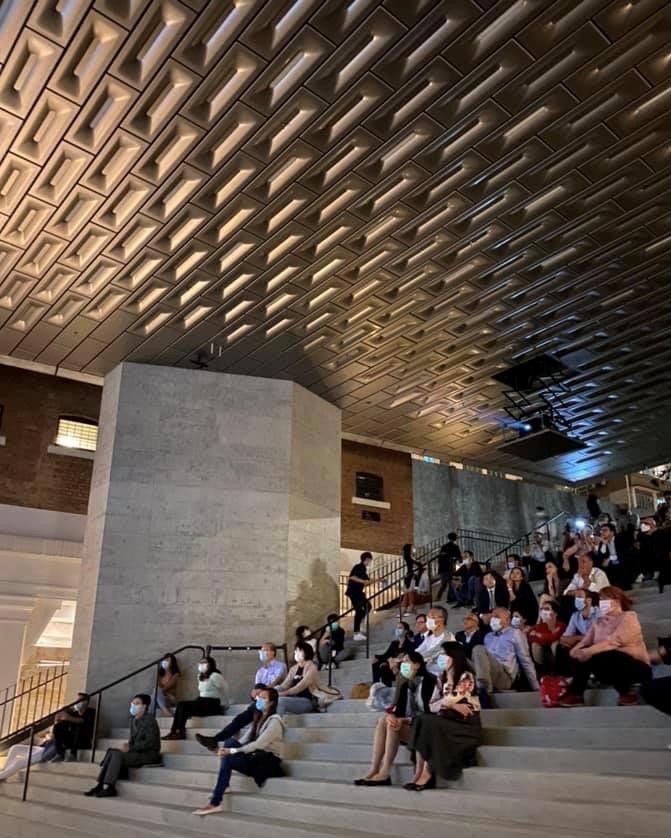 Le celebrazioni proseguiranno nei prossimi due mesi con la rassegna "Fellini 100", realizzata dall'Istituto Italiano di Cultura e Hong Kong International Film Festival Society, con il sostegno della Cineteca di Bologna e dell'Istituto Luce Cinecittà. Dal 6 novembre al 29 dicembre sarà proposta l'intera retrospettiva felliniana, arricchita da dibattiti e seminari dedicati al pubblico locale.
Grazie alla collaborazione della Cineteca di Bologna, saranno poi esposti alcuni disegni originali del regista, assieme a rare fotografie di scena e ai poster dei sui più grandi successi, nella mostra "Carnival in a Dream: The Federico Fellini Exhibition" ospitata all'interno di PMQ, altro noto spazio culturale dedicato alle arti e al design.
Il palinsesto dedicato al centenario di Fellini fa parte della rassegna culturale "Italia Mia", promossa dal Consolato Generale, dall'Istituto Italiano di Cultura e dalla Camera di commercio italiana a Hong Kong e Macao. L'edizione 2020 sta riscuotendo grande interesse, grazie anche al miglioramento della situazione sanitaria a Hong Kong.