Continua la collaborazione dell'Istituto Italiano di Cultura di Madrid con il Festival Lev (Laboratorio di Elettronica Visiva): nell'edizione 2021 presenta il progetto "Dokk" dello studio italiano fuse *, in programma il prossimo 25 luglio (ore 21), presso il Teatro de la Laboral della città di Gijon, nella Spagna nordoccidentale. 
"Dokk" (buio in islandese) è una performance live media che propone un viaggio nel subconscio, dove la realtà è rappresentata da mondi e universi che si materializzano e si dissolvono all'interno della mente, alla continua ricerca dell'equilibrio tra luce e oscurità. E' frutto di tre anni di lavoro mirati alla creazione di un'opera capace di stimolare un senso di profonda empatia attraverso i concetti della sincronicità e dell'imprevedibilità dell'esistenza umana. Per ottenere questo risultato è stato sviluppato un sistema capace di elaborare sul palcoscenico il risultato della stretta interazione tra diversi dati generati in tempo reale: l'analisi del suono, il movimento della performer, il suo battito cardiaco e l'analisi sentimentale dei contenuti condivisi sui social network.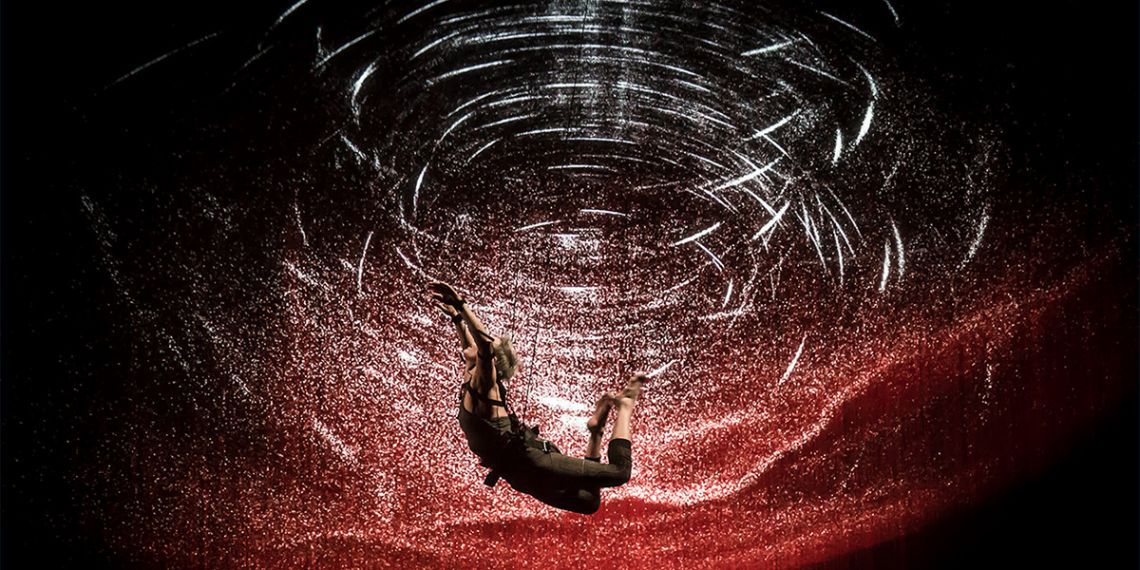 fuse * è uno studio d'arte e una società di produzione che lavora con la tecnologia emergente per interpretare la complessità dei fenomeni umani e naturali. Fin dalla sua nascita, si è concentrato principalmente sulla produzione di installazioni e performance live media che sorprendono e motivano il pubblico a sfidare l'impossibile. Durante l'evoluzione dello studio, la creazione di nuovi progetti è diventata più olistica. Nel corso degli anni, fuse * ha esposto e si è esibito a livello internazionale nelle principali istituzioni e festival artistici, tra cui Mutek, TodaysArt, Sónar Istanbul, Artechouse, STRP Biennial, RomaEuropa, Kikk, Scopitone e il National Center for the Performing Arts of China. 
Lev è una piattaforma specializzata nella produzione e diffusione della creazione sonora elettronica relazionata con le arti visive.  
Per informazioni cliccare qui