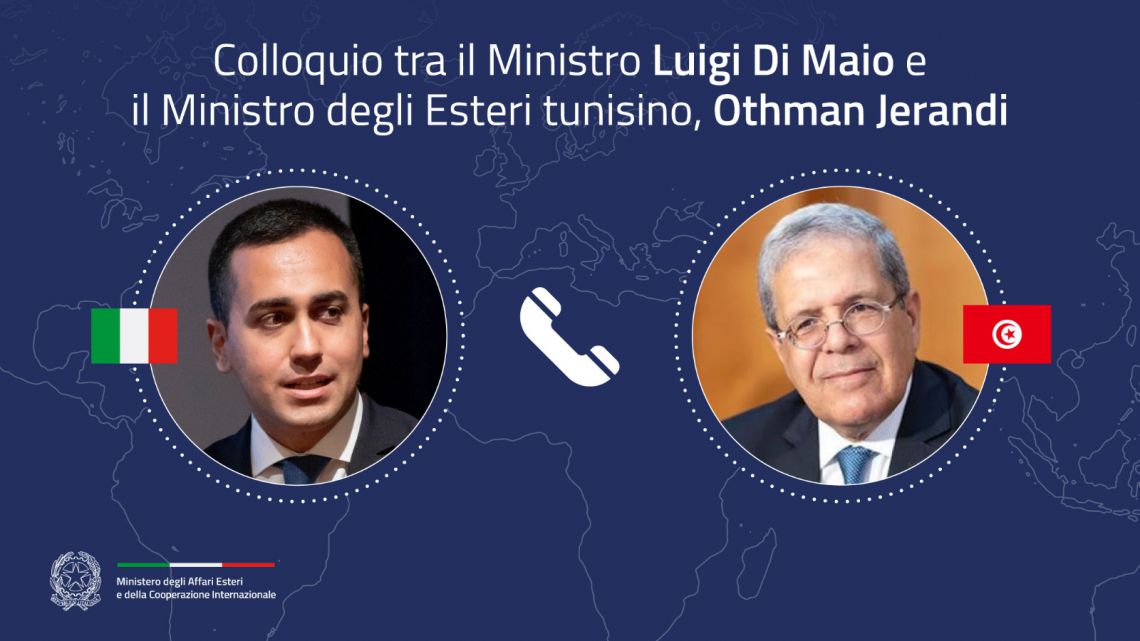 Telephone conversation between Minister Luigi Di Maio and Tunisian Foreign Minister Othman Jerandi
The Minister of Foreign Affairs and International Cooperation, Luigi Di Maio, had a telephone conversation with his Tunisian counterpart, Othman Jerandi. The Minister expressed...
Latest updates
General Framework
​The Directorate General for Political and Security Affairs (DGAP) oversees the relations with the 19 MENA (Middle East - North Africa) countries. The Directorate is concerned with both bilateral and multilateral regional relations, and sees to the drafting of documentation and preparatory reports for official visits of high-level Government officials and the highest representatives of the State. Moreover, it issues guidelines to the Italian diplomatic-consular network in the region. The Directorate also deals with pressing issues such as the evolution of the [Libyan and] Syrian crises, and the transition of the countries in the region towards a more complete democracy. The DGAP also deals with themes of great relevance such as the Arab-Israeli peace process, Euro-Mediterranean cooperation formats, migration flows, the Iranian nuclear issue, the development of Italian companies in the region, and support to economic and commercial business relations.
The DGAP is a point of reference for Italian embassies and consulates in the area, just as it is for Italian Regions, local authorities and other public entities. When it comes to developing their own activities in the region, both the Italian business world and the cultural and scientific sector refer to the Directorate General for Political and Security Affairs.
The Greater Mediterranean Region poses challenges as well as opportunities

The Greater Mediterranean Region (Middle East and North Africa) is an area full of great challenges, but can also offer major opportunities for our Country, especially in light of systemic changes which have been in motion since 2011. While seeking to promote security and stability in this vast region, and countering irregular migration, it is also important to ensure energy supply and the region's economic and commercial activities. To this end, it would also be beneficial to increase the number of official visits, which could also be attended by business delegations.
A growing, coherent and constant commitment of Italy's foreign policy
It is a well-established fact that the MENA region has a political, geostrategic and economic relevance for Italy. It deserves a growing, coherent and constant commitment of our foreign policy. To meet the Region's challenges in terms of security, energy resources and economic potential, a multilateral approach is needed to complement bilateral relations with the region's countries. Among the tools that can be instrumental to fulfil this goal, the Union for the Mediterranean represents an evolution and an enhancement of the Barcelona Process, that has has been made possible thanks to the support of the Mediterranean countries of the European Union - Italy, France, Spain, Portugal, Malta, Greece and Cyprus.