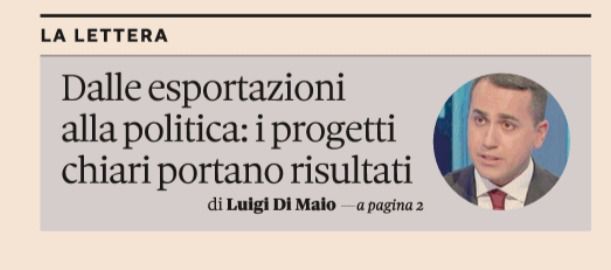 Lettera del Ministro Luigi Di Maio "Dalle esportazioni alla politica: i progetti chiari portano risultati" (Il Sole 24 Ore)
Caro Direttore,il momento che stiamo attraversando è complicatissimo. La crisi in corso rischia di avere pesanti ripercussioni sulla nostra economia e in queste ore stiamo...
Islanda, un e-book sul settore ittico
Un e-book sulla pesca islandese: è la nuova iniziativa dell'Ambasciata d'Italia ad Oslo (competente anche per l'Islanda) che prosegue nell'attività di fornire agli...
Latest updates
These pages contain information on the range and scope of the economic diplomacy activities carried out by the Foreign Ministry.
You will find detailed factsheets on the principal international economic organisations such as the International Monetary Fund, the World Bank and the Organisation for Economic Co-operation and Development (OECD). The section also includes information on foreign debt and remittances.