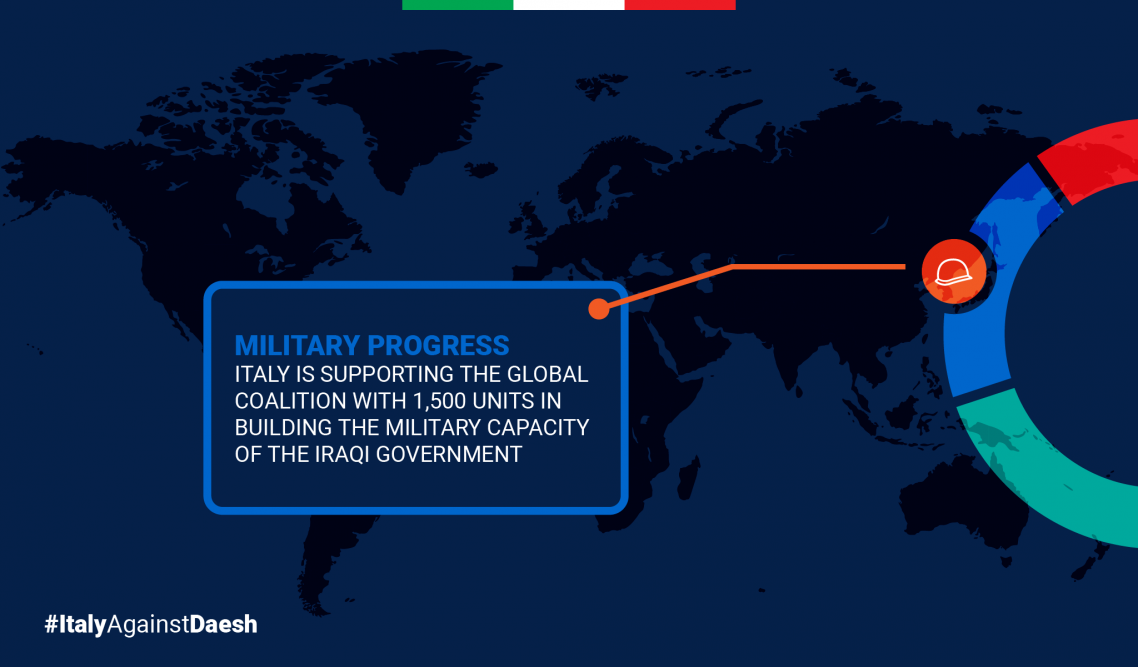 Italy is among the top contributors to the training in favour of the Iraqi Security and Police Forces with almost 30% of the Coalition effort.
In total, more than 26,500 units have been trained to support Iraqi Government in building the military capacity of the Iraqi Government. These figures rise up to 44,500 units, including 18,000 units of the Iraqi Police trained by Carabinieri Task Force for Stabilization activities.
In particular, the Italian Army has trained more than 17,000 units in several fields such as Infantry, Artillery, Counter Improvised Explosive Devices, Sharp Shooting, and Intelligence and delivered several tons of equipment to the Iraqi military Forces.
Moreover, Italian Special Forces Units, involved in Military Assistance activities have trained more than 9,500 Special Forces units on several fields such as Anti-Riot, Close Protection, Sensitive Infrastructures, Special Purpose Course Terrorism, Sniper, Advance Combat Skill, Combat Medic and Short Distance Shooting.
Italian Air Forces have supported Coalition endeavours, by performing over 23,000 flight hours for patrol, transport, reconnaissance, rescue sorties and air-to-air refuelling.