Text and graphics updated to 26.03.2020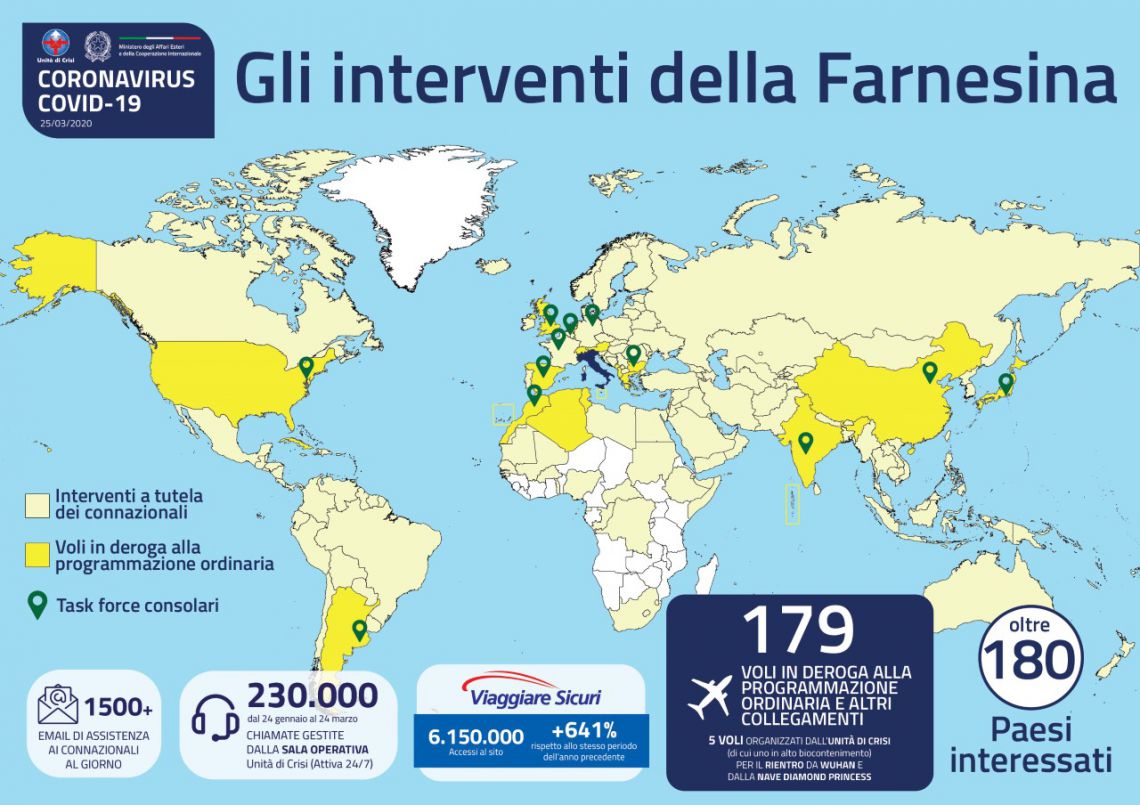 The Foreign Ministry is at the forefront to support Italians abroad, through the Crisis Unit, Italian Embassies and Consulates around the world. Constantly together with the Authorities of foreign countries, we work to identify means and routes in order to repatriate all those willing to return. The whole diplomatic and consular network is working tirelessly to disseminate useful information for compatriots to facilitate their return.
Since the beginning of COVID-19 crisis, thanks to the precious cooperation of airlines, particularly ALITALIA and NEOS, it was possible to organise about 192 flights by way of derogation from the ordinary schedule or other types of connections, 18 connections by sea and 5 connections by land, which allowed to bring home and safely more than 35 thousand compatriots from 35 countries.
All information is collected and will continue to be disseminated in real time on "Viaggiare Sicuri" website by the Crisis Unit of the Foreign Ministry as well as on Embassies and Consulates websites.