From the transfer of power to the first official events of the new Minister, Enzo Moavero Milanesi
The week began on Monday, when the outgoing Minister, Angelino Alfano, officially transferred power to Enzo Moavero Milanesi, the new Minister of Foreign Affairs and International Cooperation. After the meeting, he immediately addressed the Ministry's Secretary-General, Elisabetta Belloni, and all the Director Generals. "We will act in a spirit of true teamwork, each and all essential to achieve the collective result," said the new Minister of Foreign Affairs in his message addressed to the staff of the Ministry. Moavero Milanesi highlighted that "an intelligent action in foreign policy represents the primary instrument in today's global context, which is ever-more complex and competitive, and continuously driven by new technologies. We are faced with a framework of political and economic relations that is very different from the past. Just as in a kaleidoscope, balances change, privileged positions are losing ground, challenges, opportunities and risks follow one another and alternate". Moavero Milanesi then recognised the "legacy of experience that is key" to the Ministry of Foreign Affairs and International Cooperation.
He subsequently had a meeting with Prime Minister Giuseppe Conte in view of the G7 summit in Charlevoix in Canada. His first official engagement was in the evening: he went to the reception organised by the Israeli embassy in Rome to celebrate the 70th anniversary of the foundation of the State of Israel.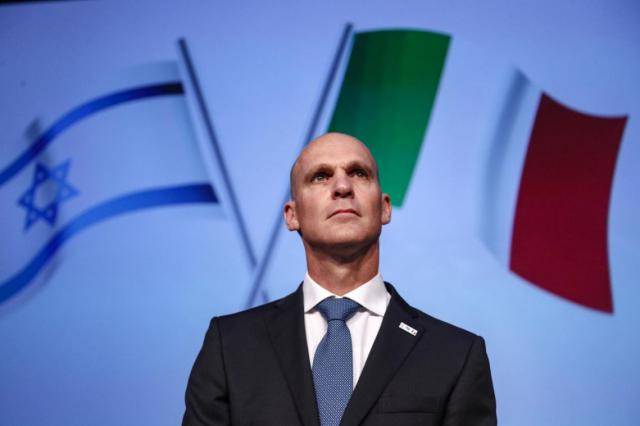 (Israeli Ambassador Ofer Sachs)
The news on Tuesday of the tragic eruption of the Fuego volcano in Guatemala, with dozens of victims, dominated international headlines. The Minister wrote a message saying that "Italy stands ready to provide brotherly humanitarian assistance to help those stricken by this tragic catastrophe". Moavero Milanesi also expressed his personal and the government's "heartfelt condolences" for the victims. He then went to the Senate for the debate on the vote of confidence in the Government after Conte read the programme for government. The debate shifted to the Chamber of Deputies on Wednesday.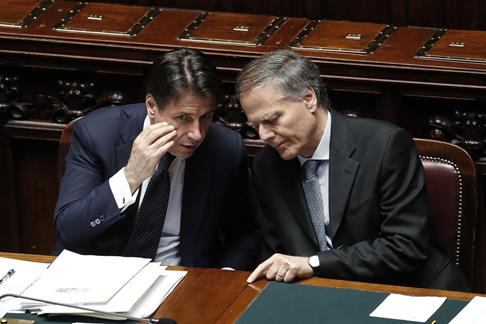 There was another official engagement on Thursday in the park of the Russian ambassador's residence. The reception at Villa Abamelek, organised to celebrate Russia's National Day, gave him an opportunity to make his acquaintance with ambassador Sergey Razov.
On Friday, Moavero Milanesi spoke with the European Commissioner for European Neighbourhood Policy and Enlargement Negotiations, Johannes Hahn. He exchanged opinions on the major topical European issues, also in view of the upcoming deadlines and meetings scheduled in Brussels. The Minister and the EU Commissioner focused on the future of EU-Turkey relations and the challenges posed by the migration flows along the Central Mediterranean.