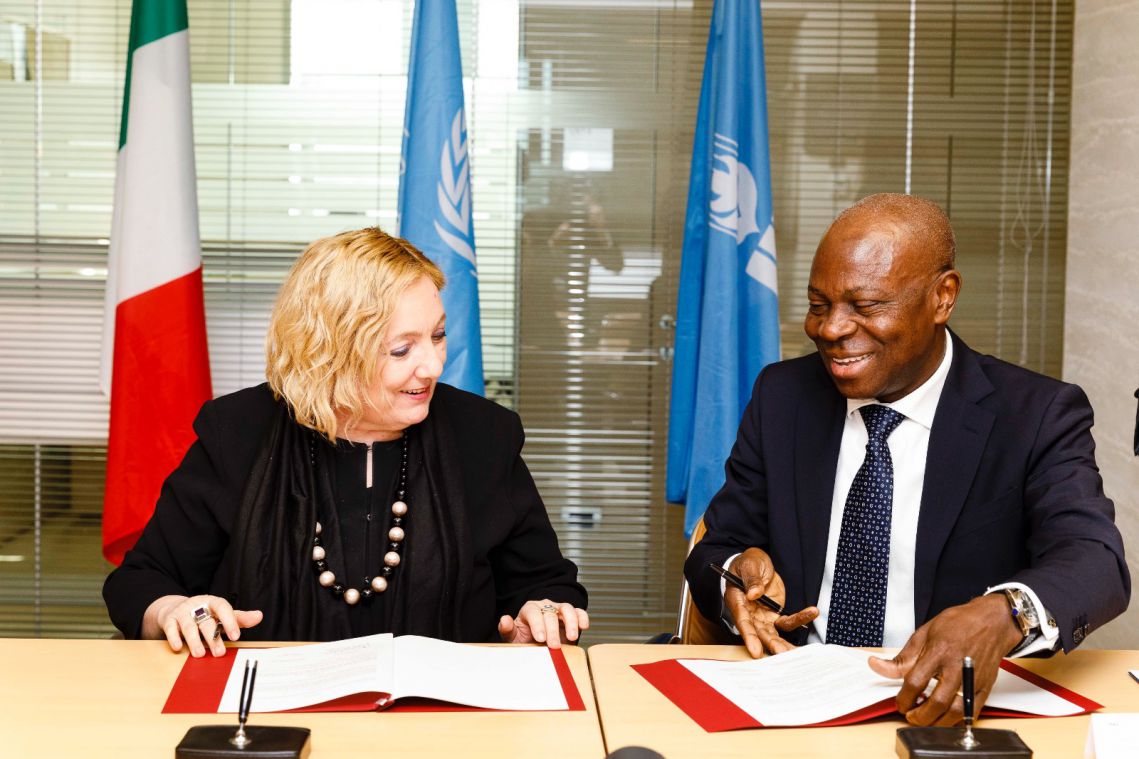 Today, the Deputy Minister of Foreign Affairs and International Cooperation, Emanuela Del Re, and the Director General of the International Fund for Agricultural Development IFAD, Gilbert Houngbo, signed a new framework partnership agreement aimed at updating the context of the cooperation relations between Italy and IFAD, laying down general rules applicable to all the future projects to be financed by Italy.
The new Agreement, negotiated with the contribution of MEF, MIPAAF, MATTM, AICS and CDP, takes as a point of reference the United Nations 2030 Agenda for sustainable development, also in consideration of the guidelines of Italy's new development cooperation system. Since 2010, Italy has supported IFAD's actions with a financing of 85 million Euros, including the expenditure for the maintenance of its Rome headquarters. Italy's cooperation with the Fund mainly concerns (i) supporting farmers and vulnerable groups (in particular peasant associations and indigenous populations); (ii) developing production chains, including boosting financial services in rural areas; and (iii) food and nutritional security (improving sustainable production and grain storage practices) with a special focus on sub-Saharan Africa.
In this context, Italy staunchly supports reinforcing its cooperation with IFAD, FAO and WFP, with a view to improving the effectiveness and the impact of the three Rome-based UN food and agriculture agencies in pursuing the Agenda 2030 Sustainable Development Goals and enhancing their overall relevance within the UN system.
At the Agreement signing ceremony, Deputy Foreign Minister Del Re recalled how the Agreement consolidates and strengthens the strategic partnership between Italy and IFAD, while at the same time it represents "an effective platform on which to develop new forms of cooperation by also involving the world of research, universities and civil society."