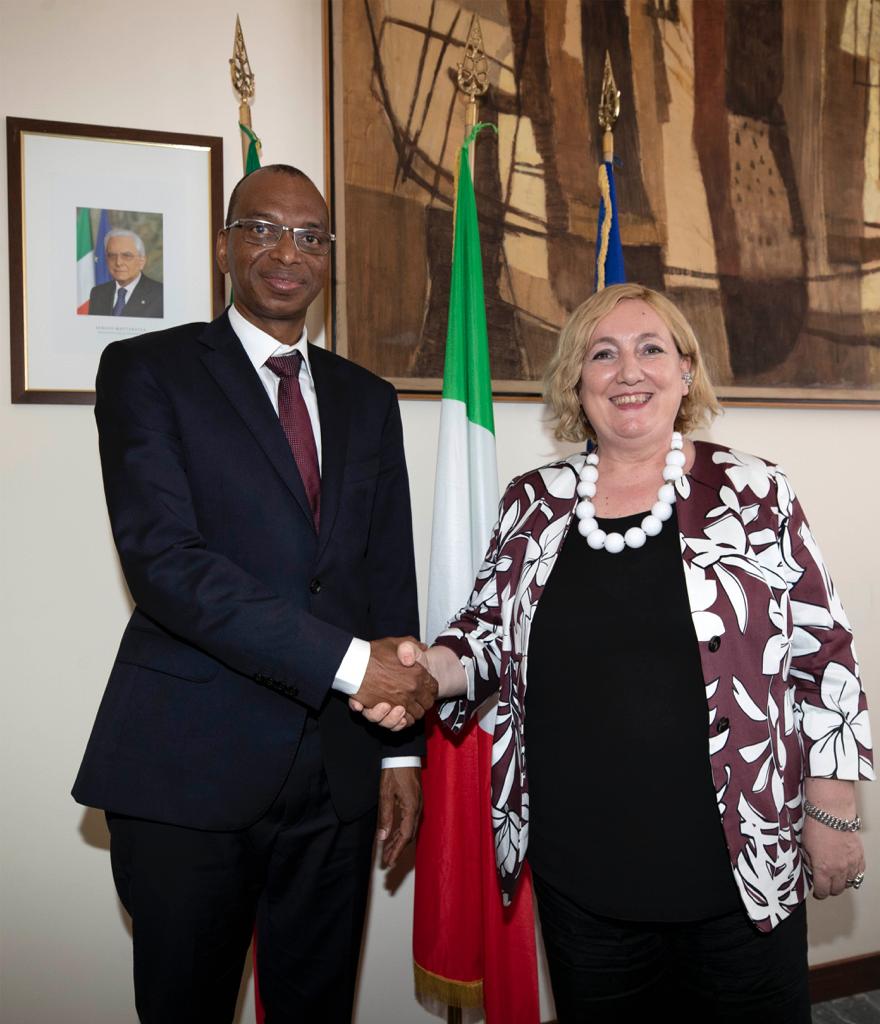 The Deputy Minister of Foreign Affairs and International Cooperation, Emanuela Del Re, received at the Farnesina the Minister of Agriculture of Senegal, Moussa Baldé. The meeting made it possible to exchange views on the two Countries' bilateral relations, with a special focus on development cooperation and on cooperating in the agri-food sector.
After highlighting Italy's strategic interest for the Sahel region, the Deputy Minister expressed her appreciation for the "Country Presentation" organised by the Embassy of Senegal in association with Assafrica and Assolombarda in Milan last 31 May. The Deputy Minister went on to mention the "PIESAN" project through which Italy provides 10 million euros in tied aid for projects to be implemented in the Niayes region, underscoring how Italy's development cooperation service mainly invests in areas that generate income, sustainable agricultural development and support the private sector through an inclusive approach aimed at fully including diaspora communities. Lastly, the Deputy Minister expressed her willingness to visit Senegal, possibly in November, with a delegation of representatives of Italian companies.
Minister Baldé expressed appreciation for the Deputy Minister's possible visit and illustrated the investment opportunities in Senegal, a Country on a steep economic growth trend. He also agreed on the importance of capitalising on the Senegalese diaspora in Italy which, he emphasised, is at present the largest Senegalese community abroad.