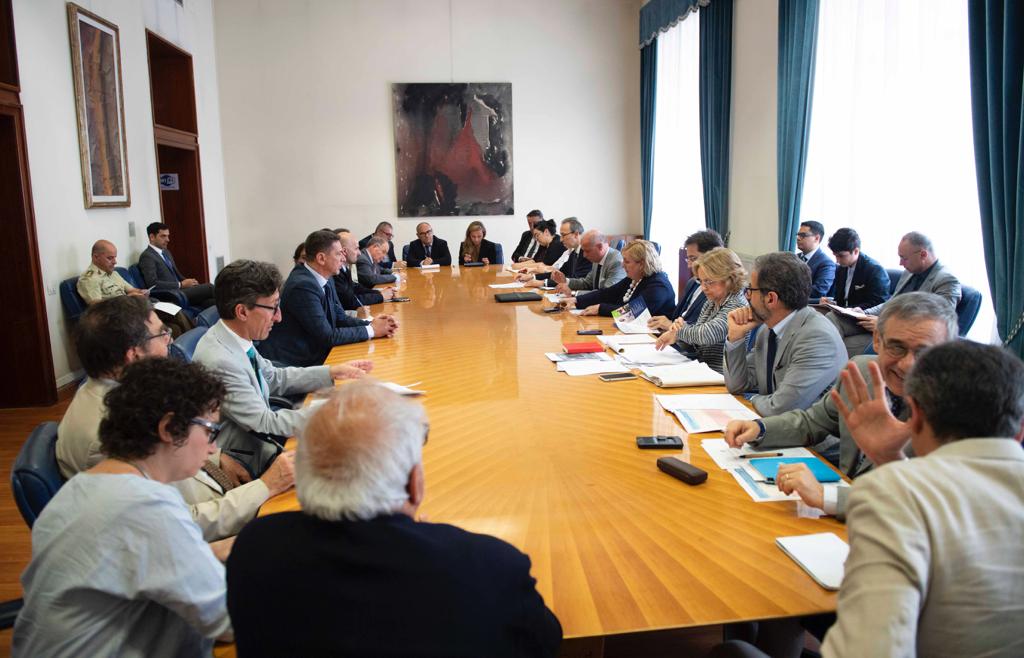 Today, at the Farnesina, the Deputy Minister for Foreign Affairs and International Cooperation, Emanuela Del Re, chaired the annual meeting of the National Committee for Humanitarian Action against Anti-Personnel Mines which was attended by major players of civil society operating in humanitarian demining activities.
Italy's resolute efforts to promote the universalisation of Conventions against Anti-personnel Mines and Cluster Munitions materialises both through the political action aimed at assuring the full enforcement of these international instruments and by financing initiatives to: clear contaminated territories; provide information to the population and assistance to survivors in different parts of the world. Thanks to the Humanitarian Demining Fund, the initiatives for 2019 are worth 4 million euros (up from 2018) to be implemented in Afghanistan, Colombia, Iraq, Palestine, Syria, Sudan, Somalia and Yemen. Further actions are planned to be implemented in Ukraine and the Democratic Republic of Congo through different funds drawn from the Italian Cooperation service.
"More specifically," – said the Deputy Minister – "Italy provides contaminated Countries with: funds, technical expertise and skills, in addition to its own experience in the sector. Italian Armed Forces are directly engaged in the disposal of war bombs in war theatres abroad as well as in the training of demining personnel."
In heartfeltly thanking all the participants and volunteers from civil society organisations for their great commitment, Deputy Minister Del Re made it a point of underscoring that their efforts contribute to building the unquestioned prestige that Italy has earned among all the other international donors to humanitarian activities.