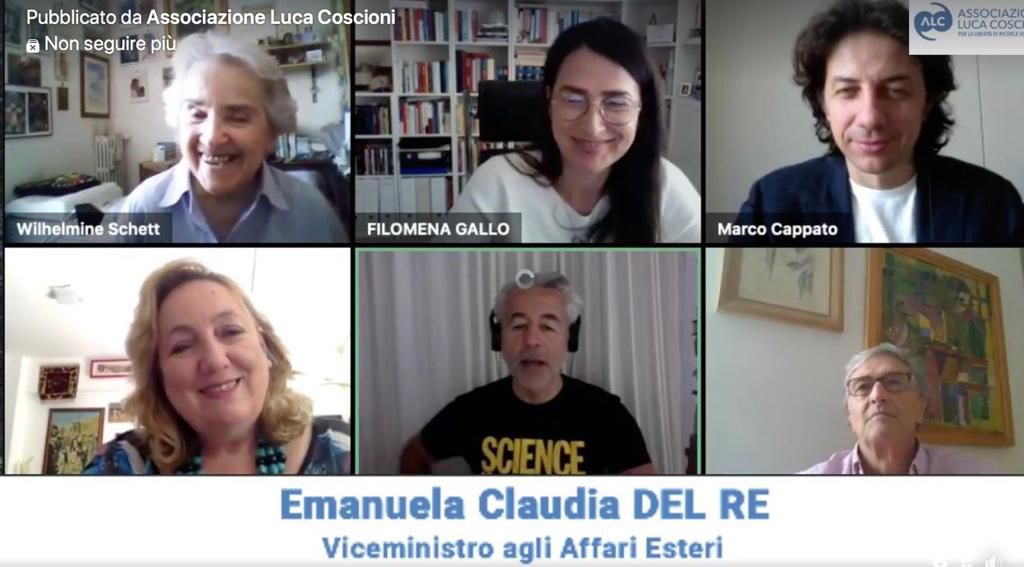 The Deputy Minister Emanuela Del Re spoke today at the webinar of the Association Luca Coscioni, on the theme "Coronavirus, science and rights: facing the emergency, preparing the future", on the occasion of Europe Day.
The Deputy Minister recalled how Italy is responsibly engaged in the global response to COVID-19, according to the principles of "effective multilateralism". On April 24th, at the instigation of Italy, the main global health actors and the WHO launched the global collaboration platform on vaccine and other diagnostic and therapeutic treatments, called "ACT - Access to COVID-19 Tools Accelerator".
Italy will play a leading role in the global response to COVID-19, not only through its important financial commitment and the leading role it will take in managing the Accelerator, but also taking over the G20 Presidency for the first time starting next year.
"This emergency has reminded us once again that the world is closely interconnected and interdependent and that we cannot afford to focus solely on ourselves"– the Deputy Minister concluded. "I think now there is awareness that as long as this pandemic is not defeated everywhere, we will all be at risk. And in order to defeat this pandemic, it is absolutely necessary to ensure that everyone – everywhere in the world – can enjoy the benefits of scientific progress and have access to appropriate treatment. I believe that science is a right but, above all, science must become a way of life, an essential approach and this crisis can be an opportunity to spread this awareness".