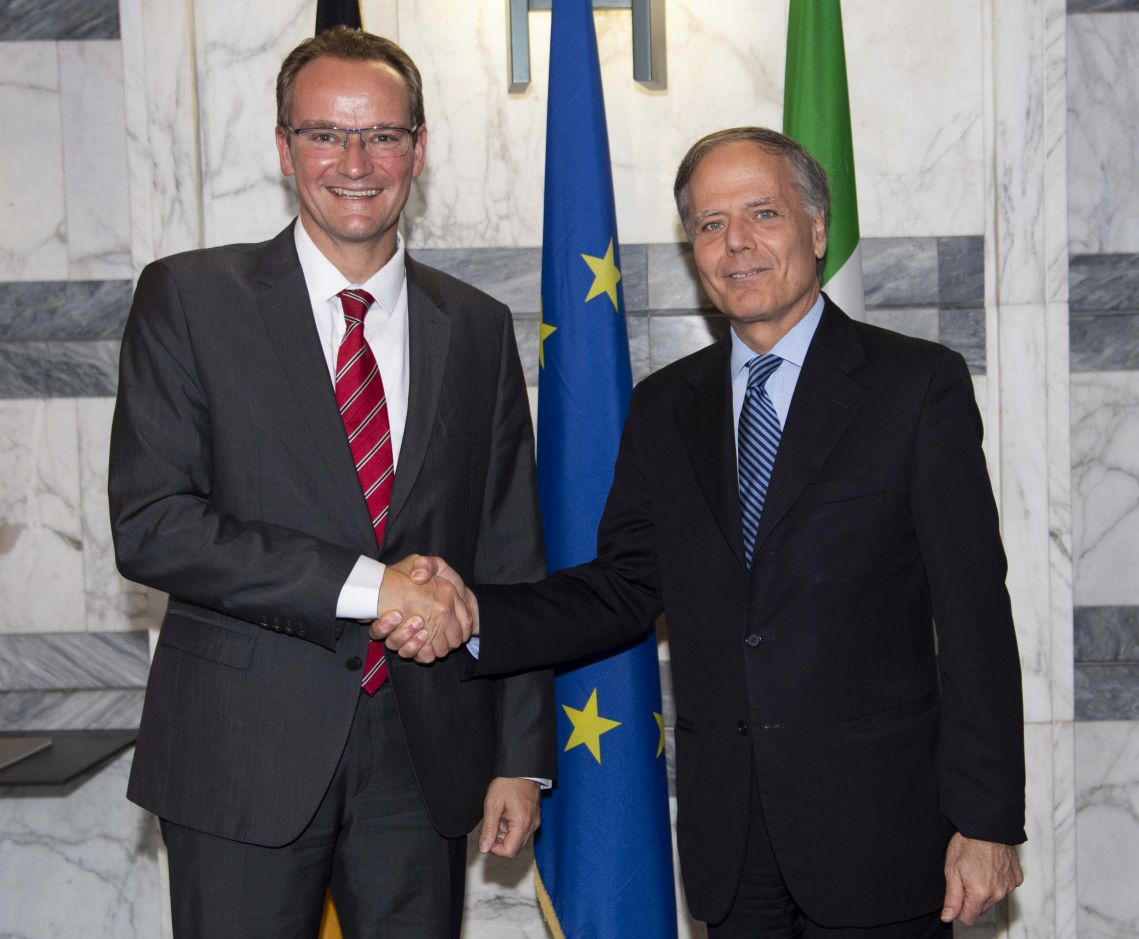 The Minister of Foreign Affairs and International Cooperation, Enzo Moavero Milanesi, received at the Farnesina the Chairman of the Bundestag's Committee on European Union Affairs, Gunther Krichbaum, with whom he had an in-depth exchange of opinions on several particularly sensitive European issues.
In relation to migration, Minister Moavero reaffirmed that it is essential to put in place stable mechanisms enabling the effective sharing of the burden of the arrival of migrants on European territory. In fact, it is no longer deemed possible that the burden be mainly shouldered by Countries such as Italy that, because of their geographical location, are more exposed to migration routes.
Chairman Krichbaum agreed on the need to more effectively tackle the migration issue at EU level and to increasingly act on the deepest causes of migration by considerably increasing the resources allocated to the Countries of origin and of transit of migration flows, especially in Africa.
Referrring to the EU Multiannual Financial Framework for 2021-2027 now being negotiated in Brussels, Minister Moavero and Chairman Krichbaum overviewed the possibility of providing it with more conspicuous resources. To this end, they expressed the hope that the European Commission be more courageous in putting forward genuinely European own resources, different from the contributions paid by individual States. By way of example, they mentioned measures liable to assure the rightful collection of taxes from people who are currently capable of dodging them through agile "dribbling" exercises between the tax systems of Member States.
Lastly, Chairman Krichbaum expressed appreciation for Italy's actions in favour of the stabilisation of Libya, and agreed on the need to continue all possible efforts to restore security and on the expediency of an ad hoc Conference to be hosted by Italy in Palermo on 12 and 13 of November.