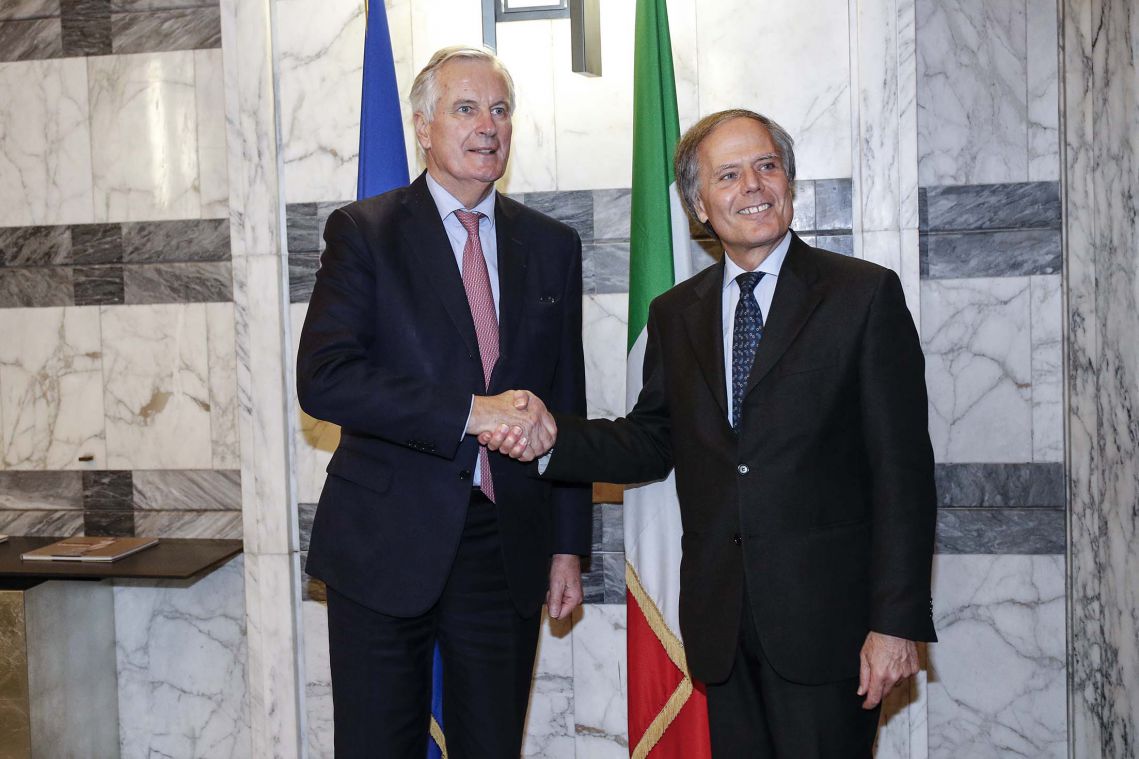 Minister of Foreign Affairs and International Cooperation, Enzo Moavero Milanesi, today received at the Farnesina the EU Chief Negotiator for Brexit, Michel Barnier, with whom he had an extensive exchange of views on the Agreement on the withdrawal of the United Kingdom of Great Britain and Northern Ireland from the European Union.
While reaffirming Italy's regret at Britain's decision to withdraw from the European Union, Minister Moavero expressed his appreciation to Chief Negotiator Barnier for starting his tour of the capital cities from Rome. He also commended the EU Brexit Task Force for conducting an intense work which, while fulfilling the task of keeping the unity between the 27 EU Member Countries, has been able to lead an unprecedented and extremely complex negotiation to the present stage.
Minister Moavero and Chief Negotiator Barnier agreed on the importance of the outcome of the special meeting of the European Council (Art. 50), which took place on 25 November last. It was an important milestone on a journey that is still long and difficult, especially regarding the ratification of the Withdrawal Agreement in the United Kingdom.
Chief Negotiator Barnier referred to the Agreement and pointed out that in particular it provides adequate guarantees regarding the need to protect the rights of over 600,000 Italians who reside in the United Kingdom, which Italy repeatedly asked for during the negotiation process. Moreover, he also said that the Withdrawal Agreement gives proper guarantees in terms of protecting Italian products with geographical indications and origin designations on the British market. Minister Moavero highlighted the importance of keeping these key elements of Italian consensus and the relative provisions carefully monitored in order for them to be fully and concretely implemented.
In regard to relations with the United Kingdom in the future, Minister Moavero clarified that the Italian government believes that they will have to be based on clear rules that can fully ensure the fulfilment of our priorities in terms of people's mobility, trade, economy and security.