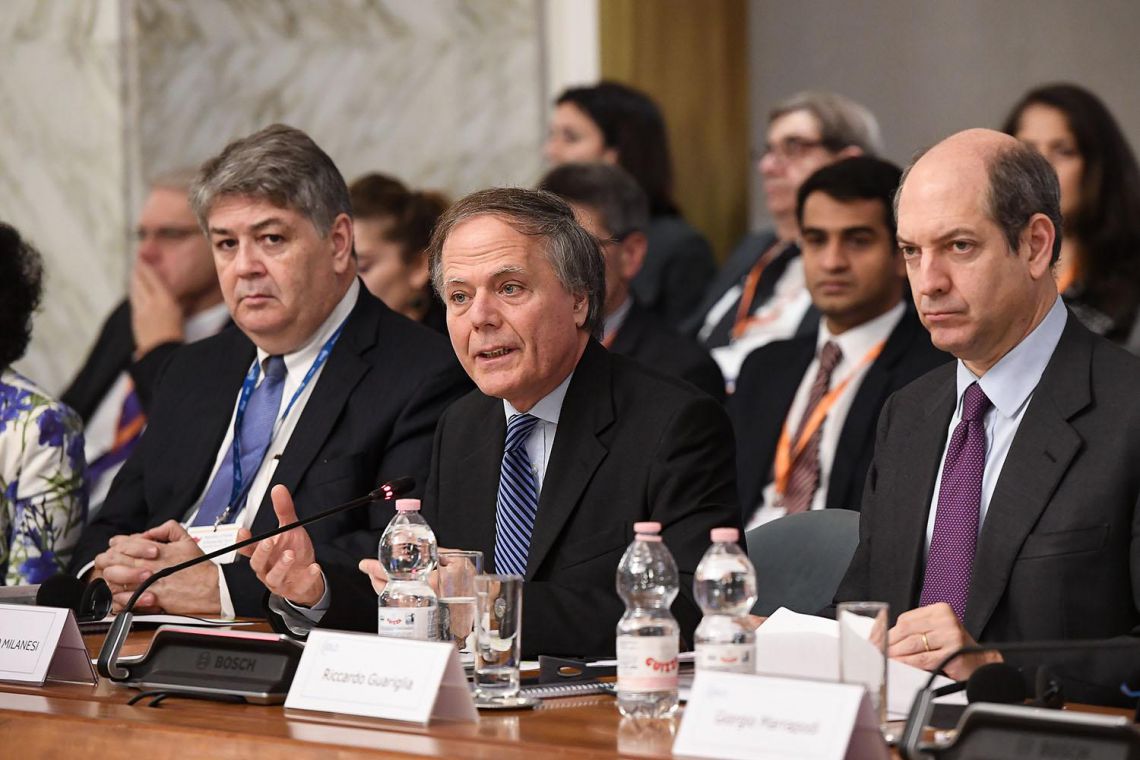 On 20 and 21 November 2018, the Farnesina will host the annual meeting of the Assembly of Parties to IDLO (International Development Law Organization), followed by the IDLO Partnership Forum, on the theme "The Rule of Law in Turbulent Times".
The Assembly of Parties will open with remarks by the Minister of Foreign Affairs and International Cooperation, Enzo Moavero Milanesi, by the President of the Assembly of Parties to IDLO, Thomas M. Duffy, and by the Director General of IDLO, Irene Khan.
The opening remarks will be followed by the illustration of the 2019 Plan and Budget and the election of IDLO's governing bodies.
That same afternoon, the 2018 Partnership Forum will start with remarks by Ambassador Inga King, Permanent Representative of Saint Vincent and the Grenadines to the United Nations, President of the ECOSOC and of the High-Level Political Forum 2019. According to the meeting's agenda, works will continue with contributions from Kate Gilmore, Deputy High Commissioner for Human Rights of the United Nations, and Jean Marie Guéhenno, former President and CEO of the International Crisis Group and UN Under-Secretary-General for Peacekeeping Operations.
The Forum will be followed by a session dedicated to "Building Trust and Confidence in Institutions".
The second day of the Forum will open with a session dedicated to Forging Partnerships to Advance Sustainable Development through Rule of Law, featuring a keynote speech by Enrico Giovannini, the spokesperson for the Italian Alliance for Sustainable Development.
The following session will focus on "Rule of Law in a Changing Global Economy". The last segment will be dedicated to "Closing the Justice Gap for Women and Girls".
The event will close with remarks by Gerald Abila from BareFootLaw, Uganda.