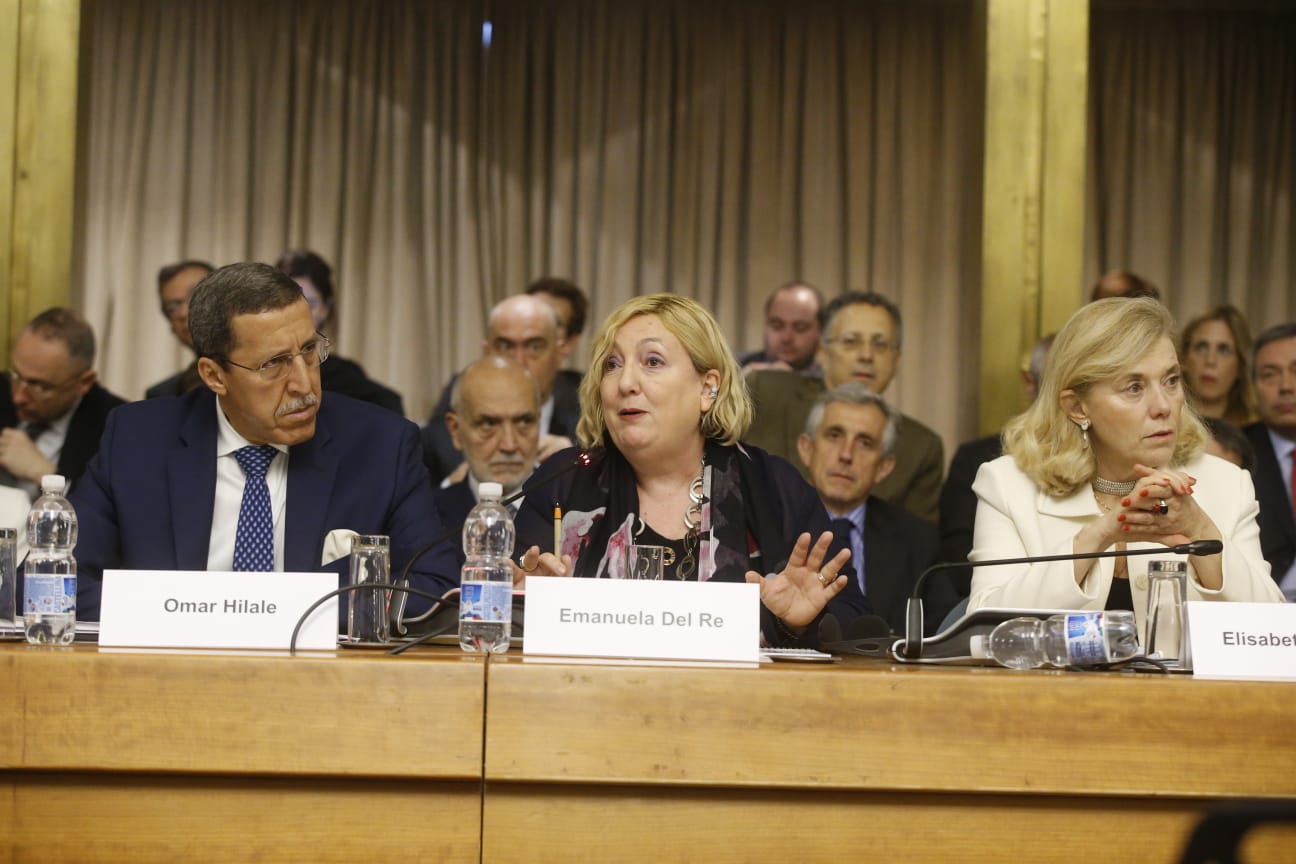 From 27 to 29 May, the Farnesina will host the UN Conference on SDG 16 - Peace, Justice and Strong Institutions of the 2030 Agenda, entitled "Peaceful, Just and inclusive Societies: SDG16 implementation and the path towards leaving no one behind", co-organised by IDLO and UNDESA with the MAECI.
The Conference will be attended by approximately 250 delegates from UN Member Countries, International organizations and civil society organizations. The Conference will be the main forum for debate and contributions in view of the global review of the SDG 16, scheduled to take place in New York next July on the occasion of the United Nations High-Level Political Forum on Sustainable Development. The main themes will be discussed in the high-level plenary sessions, but also in the sessions on the connection between peace and development; access to justice and the rule of law; building solid institutions; situations of crisis and conflict; protection of human rights and fundamental freedoms; fight against corruption, organized crime and illegal financial flows; inclusive, transparent and informed access to institutions; data for monitoring the SDG 16.
The opening session was attended by the Deputy Minister of Foreign Affairs and International Cooperation, Emanuela Del Re, and the Secretary General of the Farnesina, Elisabetta Belloni.
"The Sustainable Development Goals and the 2030 Agenda are of fundamental importance for guaranteeing the rule of law and respect for human rights, and their correct implementation will significantly contribute to sustainable and widespread global development", said the Deputy Minister, adding that "we finally have the opportunity to radically change our society for the better". "Maintaining peace and combating violence are noble objectives which command our attention, but they are not the only ones: there is still much that needs to be done, and I trust in a constructive and efficient discussion in this regard ", added Del Re, emphasizing the importance of guaranteeing an adequate level of transparency within the framework of the activities carried out by public institutions.
On the sidelines of the conference the Deputy Minister had an informal meeting with sixteen "16 x 16" young leaders engaged in the implementation of SDG 16 all over the world.
The President of the UN General Assembly, Maria Fernanda Espinosa, addressed the participants at the end of the first day of work. Recalling how SDG 16 is essential for the achievement of the sustainable development goals, President Espinosa thanked the Foreign Ministry for organizing the event.
As a result of the work, a report will be drawn up by the organizers which will act as formal input to the UN High-Level Political Forum scheduled for next July, which, among other things, envisages a revision of SDG 16.
More information is available at the following links https://sustainabledevelopment.un.org/hlpf/2019/SDG16Conference2019 https://www.idlo.int/SDG16Conference2019