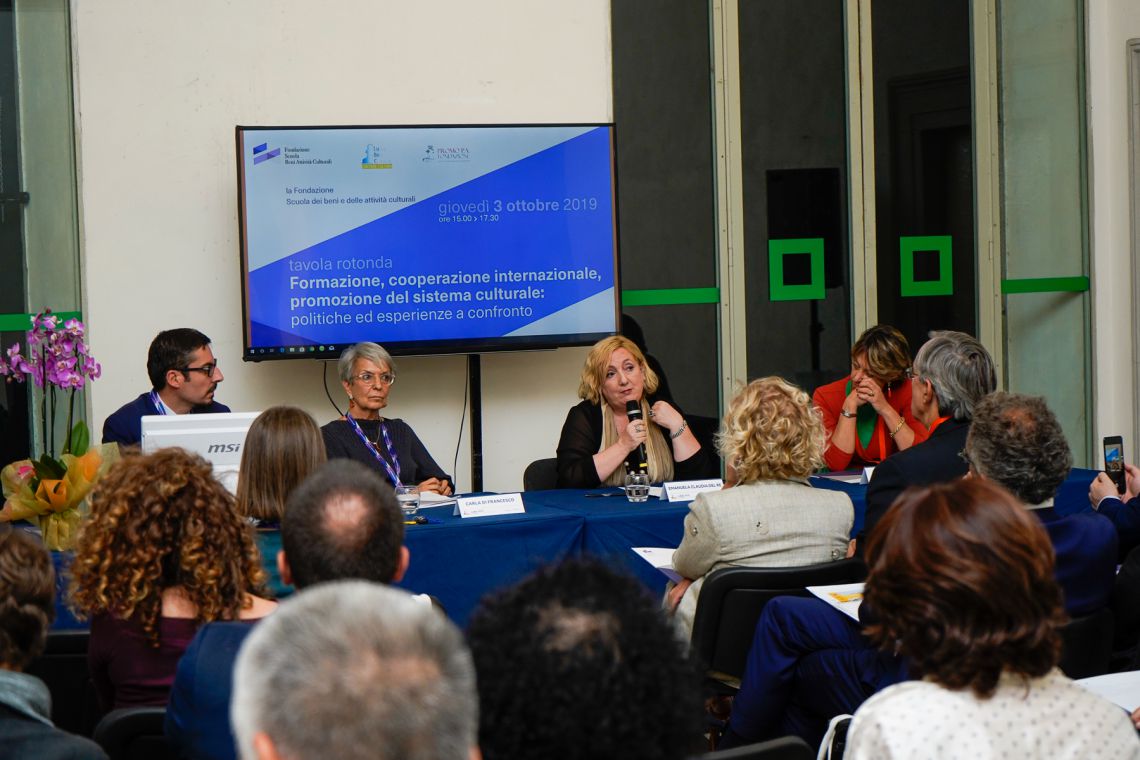 Today, the Deputy Minister of Foreign Affairs and International Cooperation, Emanuela Del Re, opened the round table on "Training, international cooperation, promotion of the cultural system: policies and experiences compared", organised by the Fondazione Scuola dei beni e delle attività culturali, within the framework of the 15th edition of LuBeC (Lucca Beni Culturali).
In her opening remarks, the Deputy Minister defined the promotion of culture "one of the priority actions of the Ministry of Foreign Affairs and International Cooperation." She went on: "In line with the European Education, Audiovisual and Culture Executive Agency, we need to support creativity and international cultural relations in order to promote our collective wellbeing." Del Re then expressed her appreciation for the work carried out by the Fondazione Scuola dei beni e delle attività culturali, and for its programme "International School for Cultural Heritage", co-sponsored by the MIBACT and the MAECI, addressed to 20 cultural heritage management professionals from the Mediterranean Area and the Middle East. "Italy's interest is to share a pool of tradition and knowledge, placing it at the service of the collective memory of the Countries with which we cooperate," said the Deputy Minister.
"Italy considers culture as the pillar of sustainable development and shares with UNESCO the strategy of 'Culture for Sustainable Development', acknowledging its beneficial effects on socio-economic development and dialogue between Nations." She went on recalling that the "combination of culture and development is transversal to all the 2030 Agenda development goals." She also recalled that it was precisely the 4th UNESCO World Forum on the cultural industries connected to food that adopted the Parma Declaration on culture, food and sustainable development.
"Culture is a key element of economic growth," concluded the Deputy Minister, "and this is why the Foreign Ministry nurtures the ambition of promoting an image of the Italian economic system abroad, whose traditional strengths, based on an exceptional cultural and artistic heritage, merge with innovation, technology and creativity."
​