A new, creative, flexible way of communicating contemporary art to the wider public, with originality and beauty: that's Italia Contemporanea, the new documentary series produced by the Ministry of Foreign Affairs and International Cooperation, that turns the spotlight on the greatness of our Country, in its most recent artistic production. This trip in four 20 minute episodes, each to be aired from Saturday 8 May at 20:45 on Sky Arte (also available on demand and via streaming on NOW), and on the Vimeo channel of the italiana portal the day after being aired: Sunday 9, 16, 23 and 30 May.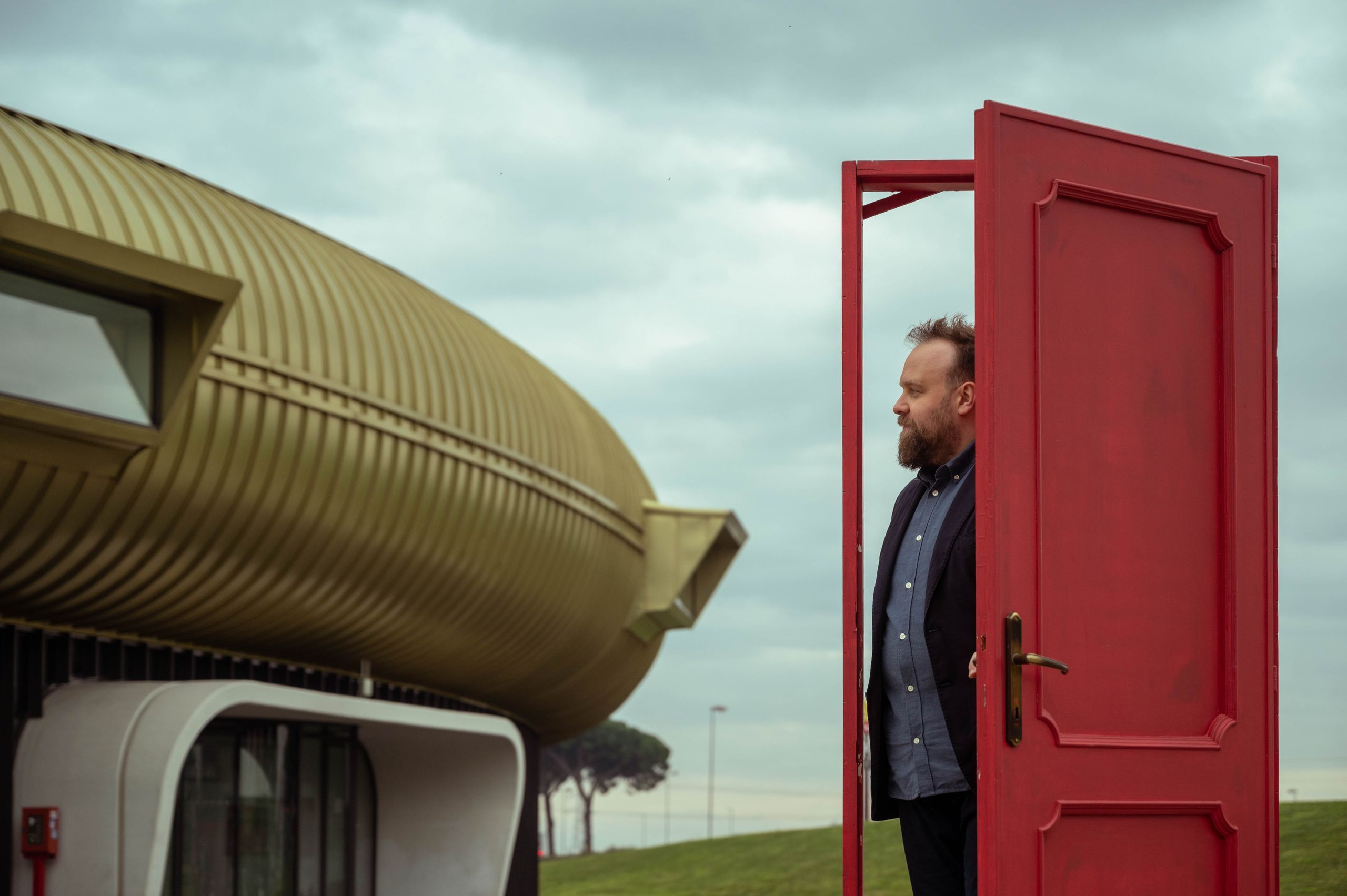 Our guide beyond the red door that symbolises stepping into the contemporary dimension will be critic and journalist, Nicolas Ballario, who will take us from the studio to the places highlighted in each episode, to meet a host who will be waiting for him in each episode. This will bring about alternating voices, memories and experiences of four great exponents in the contemporary Italian arts scene: Artist Marinella Senatore, in the first episode, exploring the museums in the biggest cities, Metropoli, from Milan's Museo del Novecento to Rome's Maxxi – the national museum of 21st century art; from the Museo Madre in Naples to the MAMbo in Bologna (8 May); Piergiorgio Castellani, the artist along with Keith Haring behind the Tuttomondo mural in Pisa, for the Open Air episode. Here art is unfolded in piazzas, gardens, and parks, moving from the Fontana Igloo of Mario Merz and the Merz Foundation in Turin, to Ago, filo e nodo in Milan by Claes Oldenburg and Coosje van Bruggen, on to Gibellina's Grande Cretto by Alberto Burri (15 May). Art historian, Angela Vettese, will host Vecchio e Nuovo, dedicated to old buildings, ex factories, and archaeological sites that house works of art, such as OGR, Fondazione Sandretto Re Rebaudengo, and Castello di Rivoli in Turin, the Pirelli HangarBicocca in Milan; Cavallo di sabbia by Mimmo Paladino in Paestum, the Peggy Guggenheim Collection, Fondazione Pinault, and Venice's La Biennale (22 May). Cristiana Perrella, Director of Centro Pecci in Prato, will take the public on an Off Road adventure, exploring places off the beaten track, including Calamita Cosmica by Gino De Dominicis in the deconsecrated Church of the Santissima Trinità in Annunziata di Foligno, the Art Station in Ulassai and Niki de Saint Phalle's Tarot Garden in Pescia Fiorentina (29 May).
This four-stage trip can also be followed, viewed again, and caught up on via italiana (italiana.esteri.it), the portal the Ministry of Foreign Affairs and International Cooperation inaugurated in March to promote Italian culture and creativity, as well as the Italian language. Launched with the goal of offering a new account of our Country abroad, and open to culture in its widest sense (music, literature, theatre, dance, cinema, visual and performing arts, comic strips, digital art, design, architecture, history, archaeology, food and wine, etc.), this website includes audio-video productions, in-depth materials, interviews, bands, opportunities and a lot more, with updates in the social media and a periodic newsletter to indicate all that is new.
Qui è possibile iscriversi alla newsletter di italiana
https://italiana.esteri.it/italiana/
Instagram (@italymfa)
Facebook (@italyMFA.it)
Twitter (@italyMFA)
Vimeo