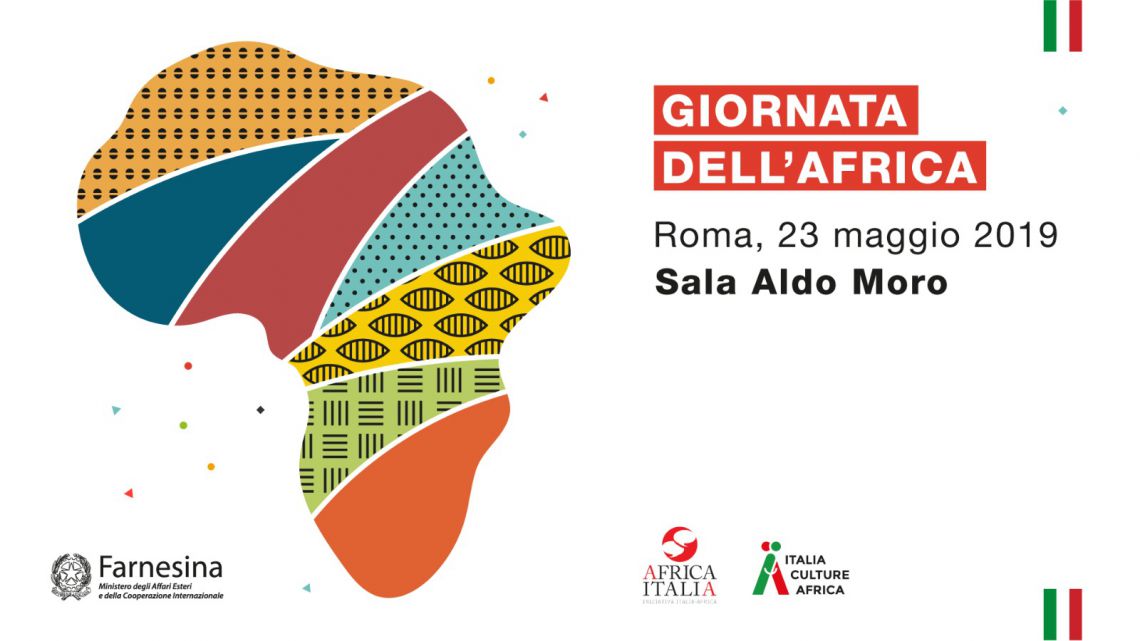 The "2019 Africa Day" took place at the Farnesina with the participation of major African diplomatic representatives, to celebrate the establishment of the African Union and strengthen relations between Italy and Africa. "African countries must still look upon Italy as a motivated and attentive partner, committed to favouring a consolidated and productive interaction, seizing all the cooperation and growth opportunities offered by the dialogue between our two continents," said the President of the Italian Republic, Sergio Mattarella, in a message sent for the occasion and read by the Director General for Globalisation and Global Issues of the Farnesina, Luca Sabbatucci.
Deputy Minister of Foreign Affairs and International Cooperation, Emanuela Claudia Del Re, said that "Italy believes in the future of the African continent, in its vast human and economic resources and is thus committed to cooperating openly in favour of a sustainable and collaborative development program." The Deputy Minister, who has just returned from a trip to the Sahel after visiting earlier the Horn of Africa, highlighted the deep ties between Italy and Africa. "The economic, political, academic and social circles in those countries acknowledge the importance of our partnership, hence we need to make special efforts so that our enterprises are attracted to the African continent and for this reason it is indispensable to improve security and development conditions," added Del Re. The Deputy Minister underlined that there are still many unsolved issues; it is necessary to fight against human trafficking, put an end to armed conflicts which tear countries apart, and fight against diseases which still decimate entire communities. "There are no quick solutions, and we need to convincingly support the sustainable development process in Africa", said the Deputy Minister closing her address.
The floor was then given to Madiara Sagnon née Tou, Minister in charge of Decentralisation and Social Cohesion of Burkina Faso, Cecilia Obono Ndong, Ambassador of Equatorial Guinea who represented the African Diplomatic Corps, and Hisham Mohamed Moustafa Badr, Ambassador of the Arab Republic of Egypt, representing the presidency in office of the African Union. Luigi Pezzoli, curator of the exhibition on show at Bologna's Museo Civico, closed the celebrations by illustrating "Ex Africa - Stories and Identities of a Universal Art", one of the most important exhibits of African art ever displayed in our country.