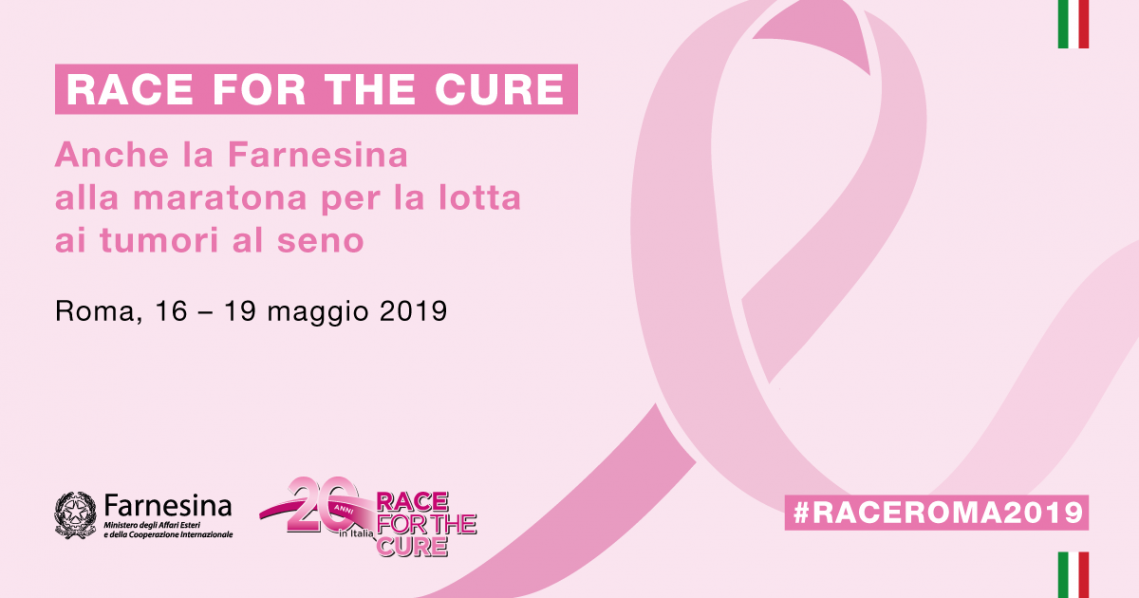 The Race for the Cure, the fund-raiser marathon organised by Onlus Komen Italia to finance the fight against breast cancer, is presenting a new edition this year. The 5 and 2 km Roman stage of the race (16-19 May) celebrates its 20th anniversary along with the other five legs of the race: in Bari (17-19 May), Bologna and Pescara (20-22 September), Brescia and Matera (27-29 September).
As customary, the Ministry of Foreign Affairs and International Cooperation will participate with its own team. The initiative will be presented on 9 May at 11 a.m. at the Circolo degli Esteri by the President of the Circolo, Luigi Maria Vignali.
"Sign up for the official Race for the Cure website (https://www.raceforthecure.it/) and run with us!"