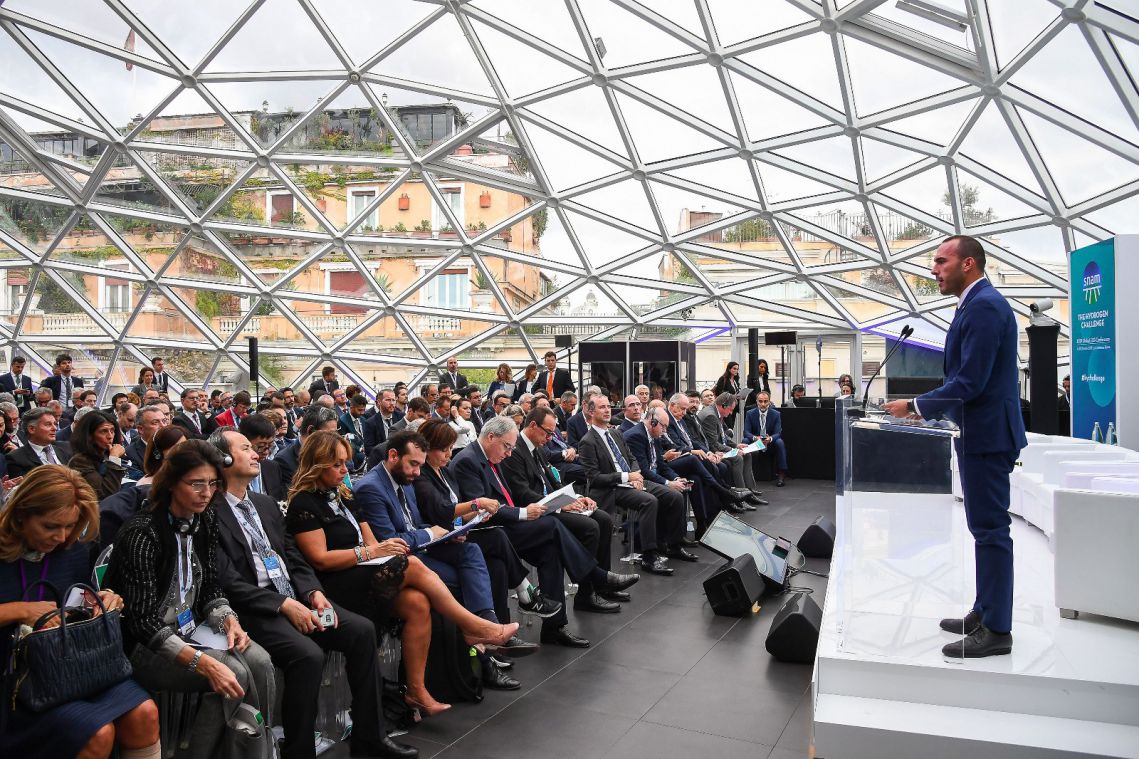 Undersecretary for Foreign Affairs and International Cooperation, Manlio Di Stefano, participated in "The Hydrogen Challenge – 2019 Global ESG Conference", which was held in Rome today and organized by SNAM.
While addressing the Conference, the undersecretary first of all thanked SNAM and its CEO, Marco Alverà, for organizing an event "in which the Ministry of Foreign Affairs and International Cooperation believed from the start, thus granting its patronage and supporting it through its diplomatic network in order to contribute to its complete success."
Undersecretary Di Stefano pointed out that Italy takes an active part in promoting numerous initiatives in the field of energy politics and diplomacy among which he mentioned a few, such as the "Hydrogen Initiative" that was launched in the EU during the Austrian Presidency, the " Hydrogen Innovation Challenge" of "Mission Innovation" and the "Clean Energy Ministerial".
The Undersecretary highlighted the role played by energy diplomacy which "should be able to leverage the opportunities offered by a socio-economic inclusive and sustainable growth based on innovative models, cutting-edge companies, respecting the environment and with an ever growing participation of all the elements of our society, both in the public and private sectors.

Undersecretary Di Stefano said he believed that the energy transition challenge today has two very positive conditions: a natural public inclination linked to a positive green story-telling and the resulting profitability of businesses.
"Hydrogen transition is market-driven and it is happening: Italy has raised to the challenge and it forms part of its national energy strategy. Households and companies will soon become familiar with and use hydrogen in their daily lives," he concluded.