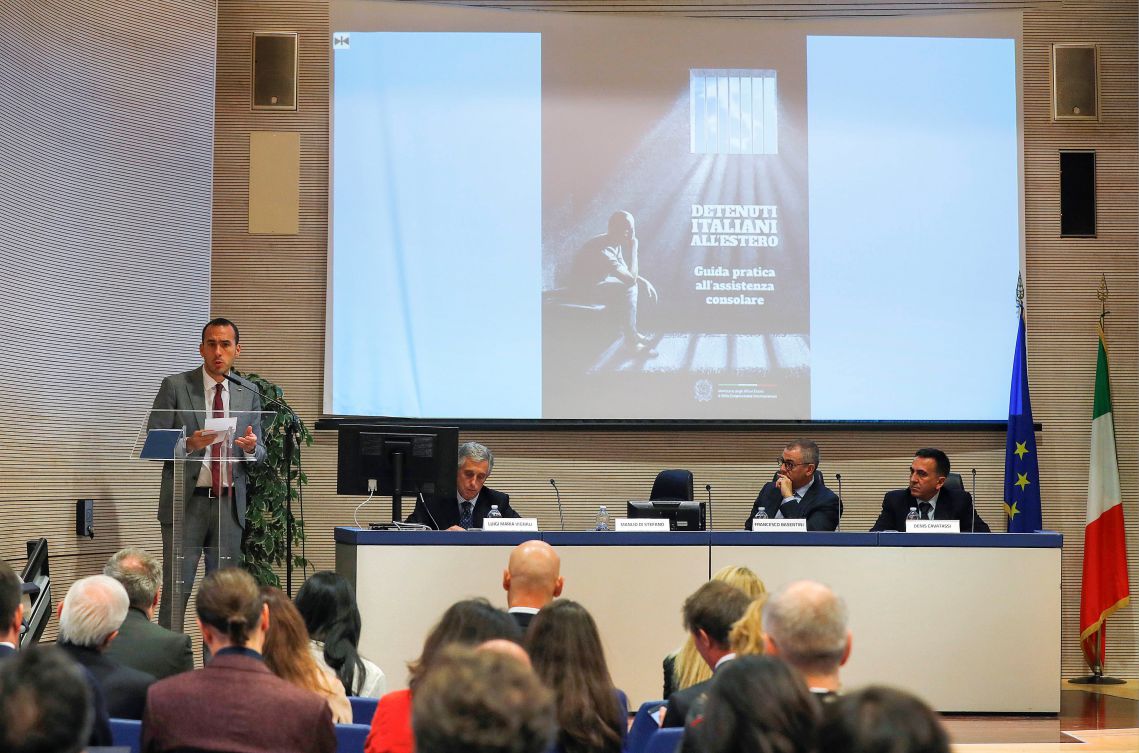 The Undersecretary for Foreign Affairs and International cooperation, Manlio Di Stefano, presented today, at the Farnesina, the publication "Italian Detainees Abroad - Practical Handbook for Consular Assistance", supported by the Director General for Italians Abroad, Luigi Maria Vignali, and the Head of the Department of the Penitentiary Administration of the Ministry of Justice, Francesco Basentini.
The handbook was accomplished by the Directorate General for Italians Abroad for the over 2000 Italian nationals currently detained in prisons in foreign countries, and for their families. The guidelines are meant to be a user-friendly tool offering factual support especially to the family members of Italian detainees, including the different types of assistance the family member is entitled to receive, notwithstanding the crime committed and the penalty imposed. The publication is especially based on the experience acquired on these issues by the Diplomatic and Consular Network abroad and by the MFA officers who coordinate every day the assistance activities offered by our Embassies and Consulates across the world.
"This is a major issue for the Ministry of Foreign Affairs," underlined the Undersecretary, "as it entails human rights and individuals. Consulate offices, Embassies, the Ministry, are always at the service of citizens and ready to respond to all their requests, offering the relevant assistance whenever necessary, especially in the most complex and critical cases."