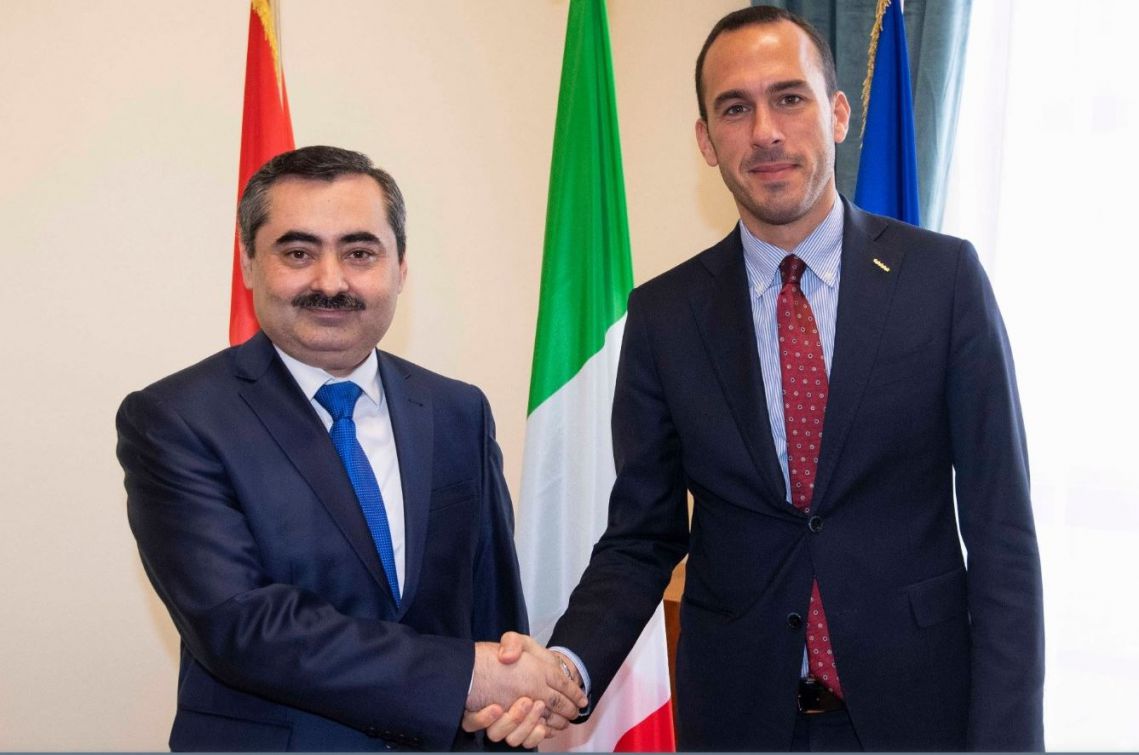 Undersecretary Manlio Di Stefano, accompanied by the President of the Institute for Foreign Trade (ICE), Carlo Ferro, received today at the Farnesina the Deputy Foreign Minister of Tajikistan, Muzaffar Mahmurod Huseynzoda. The meeting allowed to take stock of the ongoing strengthening of bilateral relations, which began with the visit of the Undersecretary in Dushanbe in November 2018 and was endorsed by the success of Italy - Central Asia Conference held at the Farnesina on 13 December last.
In particular, there was talk about the historic first visit of a Head of State of Tajikistan, Rahmon, which will take place in Italy on 31 March 2020, whose objectives include a qualitative leap in economic and trade relations that have extensive margins for development. To this end, an Italy-Tajikistan Business Forum has been established in the margins of the visit. Also, the "Country Presentation" of Tajikistan, organized by ICE, has already been scheduled for 28 February in Milan.
"Italian companies, with their expertise and specific know-how, can contribute to the development of Tajikistan by offering high technology products particularly in textile, agricultural and agro-food sectors" - said the Undersecretary - "We hope that President Rahmon's visit will lead to concrete results for the strengthening of political and economic ties with the country".