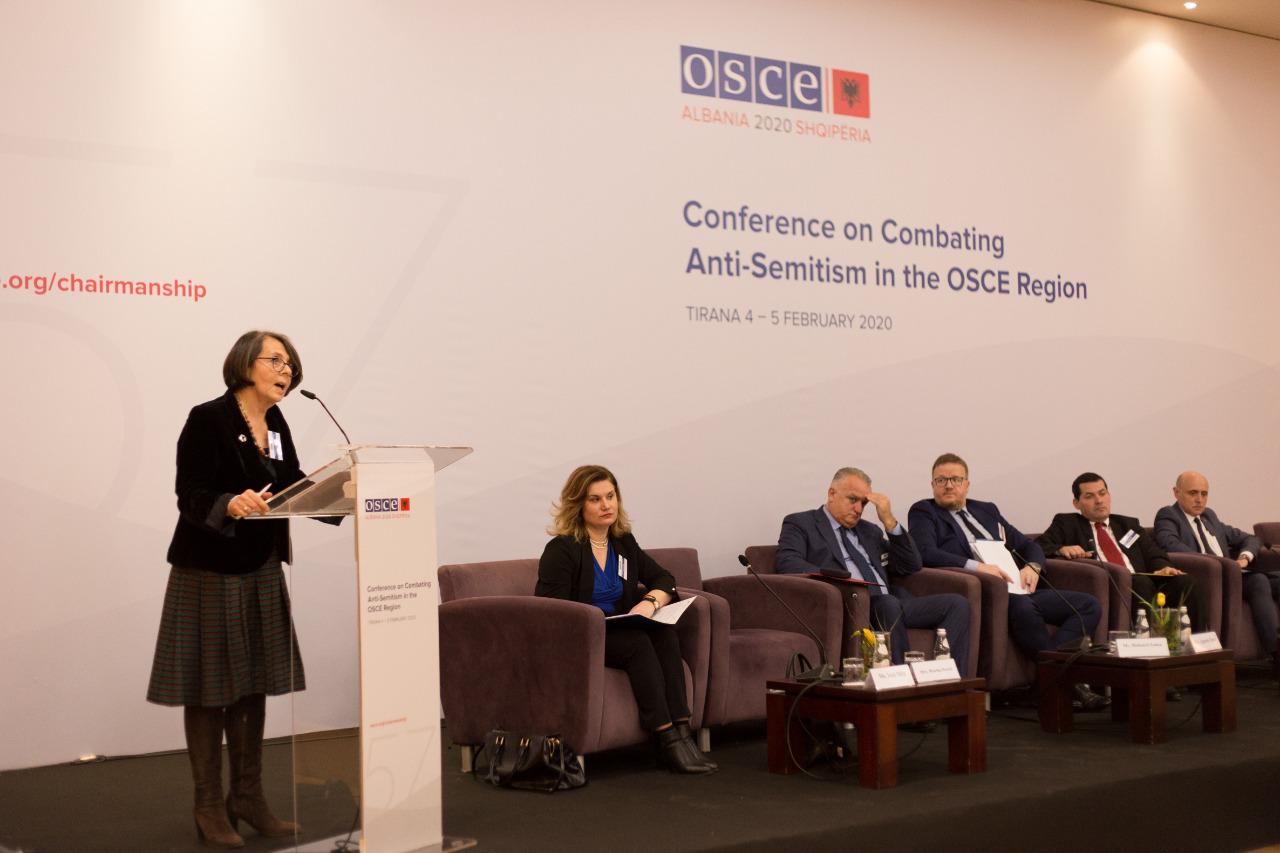 This morning, the Deputy Minister for Foreign Affairs and International Cooperation, Marina Sereni, attended the High-level OSCE Conference on Combating Anti-Semitism, organised by the Albanian Chairmanship, thus furthering the path opened by the Italian Chairmanship of the OSCE in 2018.
During her address, the Deputy Minister emphasised that the Italian Government had lately taken two fundamental decisions: it had adopted the definition of "Anti-Semitism" and had designated as National Coordinator for the struggle against Anti-Semitism Prof. Milena Santerini. Referring to the recently held ceremony at the Birkenau-Auschwitz concentration camp, to mark the 75th Anniversary of the camp's liberation, Ms. Sereni underlined the need to keep the memory alive, by investing in education and involving our communities at all levels. "We cannot give in to indifference: the fight against anti-semitism must be strong and open, and this is a priority for Italy, both domestically and in all the principal international forums, within the framework of the much broader commitment against racism, xenophobia, hate and intolerance".
The Deputy Minister closed her address with a reflection by Primo Levi, in the prologue of his book "If This is a Man": "It may happen," he writes, "that, more or less consciously, many, whether individuals or peoples, believe every foreigner is an enemy. Mostly, this conviction remains in the back of their minds, like a latent infection. It manifests in sporadic acts and events and does not develop into an entire thought system or ideology. But when it does, when unarticulated dogma becomes a fundamental premise of a syllogism; then, at the end of this chain of thought, lies the Lager." "Therefore – Ms. Sereni concluded – we should never forget these words. Evil is here with us. Becoming aware of this is the first step in fighting it".