A great event to raise funds for research on Covid 19 and to reconnect the strong ties between Italy and Spain broken by the pandemic. Sotto le stelle in piazza grande – il Mediterraneo delle città tra Italia e Spagna (Under the stars in Piazza Grande - the Mediterranean of the cities between Italy and Spain) is the streaming initiative, and with some guests in attendance, organised on the evening of Monday 29th June by the Consulate General of Italy in Barcelona, in cooperation with the Italian Chamber of Commerce in Barcelona. "The aim – Consul General Gaia Danese explains – is to create a virtual bridge that, starting from cities, citizens and culture, will reconnect the social, political and cultural ties broken by the collective trauma we have experienced and in particular by the physical distance between two countries such as Spain and Italy whose societies are deeply integrated".
"At this moment – Secretary General of the Chamber of Commerce Federica Falzetta adds – we should reflect on new ways of supporting and collaborating. In a situation that has forced us to close doors and borders, we have the opportunity to 'open up' to new ways of thinking and acting, to build strong relationships that allow us to look to the future with confidence and positivity".
We start at 6.30 pm with a show cooking, carried out as part of the Farnesina True Italian Taste project, to deepen the ties that unite the Italian culinary heritage and the Spain and Catalonia gastronomy, expressions of a common denominator that is the Mediterranean with its authentic, quality products.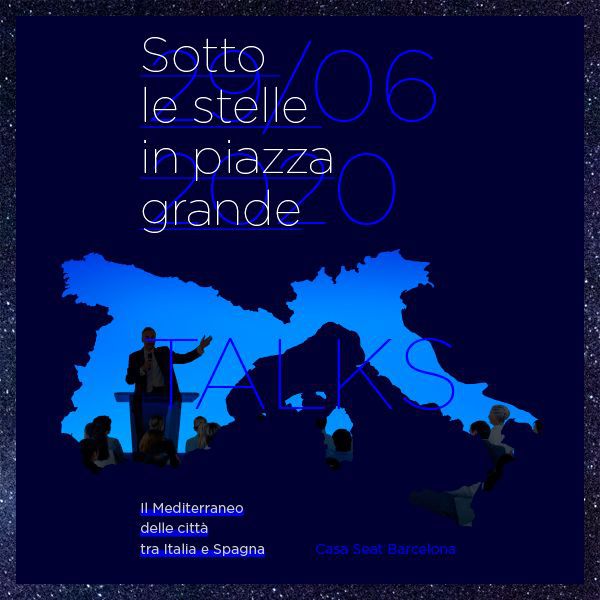 A round table will follow, on the role of the cities and their inhabitants, which will be attended, together with Gaia Danese, the Mayor of Milan Giuseppe Sala and the Mayor of Barcelona, Ada Colau. To complete the picture, a series of short interviews on digital innovation, cinema, theatre and literature, accompanied by the interventions of the light artist Domenico Pellegrino and the cartoonist Claudio Stassi.
At the end of the event live performances by Italian musicians and artists Francesco Tristano, Chano Domínguez and Costanza Francavilla from Barcelona, from Tosca, Niccolò Fabi, Bandabardò and Maria Pia de Vito from Rome. In particular, Tosca and Silvia Pérez Cruz will sing a personal interpretation of Lucio Dalla's Piazza Grande, which gives the title to the initiative, and which will be accompanied by a video created and hand painted by the 'live painter' Andrea Spinelli.
The event will be visible on this YouTube channel.