The Italian Embassy in Brasilia transforms the traditional cycle of guided tours of its premises into an itinerary made of history, curious information and images on the web.
Since 2017, a regular highly anticipated event for the inhabitants of Brasilia is hosted in June: on the occasion of the month celebrating the birth of the Italian Republic, the Embassy of Italy opens its doors to visitors interested in discovering the architectural and artistic features of the building designed by Pier Luigi Nervi, where the diplomatic mission is seated.
An imposing structure of remarkable architectural design and artistic value, the location – which in the South American country is viewed as one of the most beautiful buildings in Brasilia, on the par with the capital's most famous monuments – is the customary destination of tourists, architects and engineers and, more generally, of enthusiasts of Italian art and culture. The audience of interested people is always very large, and the high number of reservations often makes the planning of extraordinary tours necessary.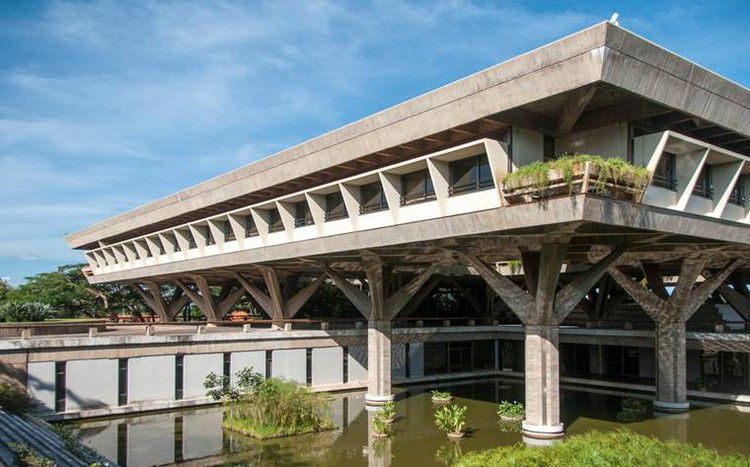 In past editions, more than two thousand people participated in the guided tours in Portuguese and Italian language, free of charge, at the discovery of Nervi's architecture, through the Residence's – recently restructured by Humberto and Fernando Campana, two famous Brazilian "designers" of Italian descent – halls as well as the Embassy's contemporary and modern art collection, which includes the canvases that make up the "Tropical Nature" of the renowned Brazilian painter Candido Portinari.
While waiting for circumstances to make the staging of the event's fourth edition with the presence of people possible again, the Embassy has prepared an online thematic path, by further enriching contents of the pages dedicated to the Location on the Embassy's website with new sections and photographic contributions: from information on the building's history and architectural design, to a visit of the interiors (a gallery of exclusive images), to the measures of energy sustainability implemented within the "Green Embassy" project. All in Italian and Portuguese.
The Embassy has decided to once again open, even if virtually, the doors of a building conceived and built in an atmosphere of great expectations, the result of peculiar circumstances which make it unique, both in significance and history, and that proudly contributes to the rich architectural heritage of Brazil's capital, which turns sixty this year.
Thus, in times of pandemic, the Embassy offers the fruit of the extraordinary Italian tradition to a potentially vast audience, thanks to new social communication tools.
Click here to access the contents in Italian language.