Today at the Vietnamese Ministry of Science and Technology was held the VII meeting of the Joint Scientific and Technological Commission Italy-Vietnam, the first bilateral meeting "in attendance" after the most acute phase of the Covid-19 emergency.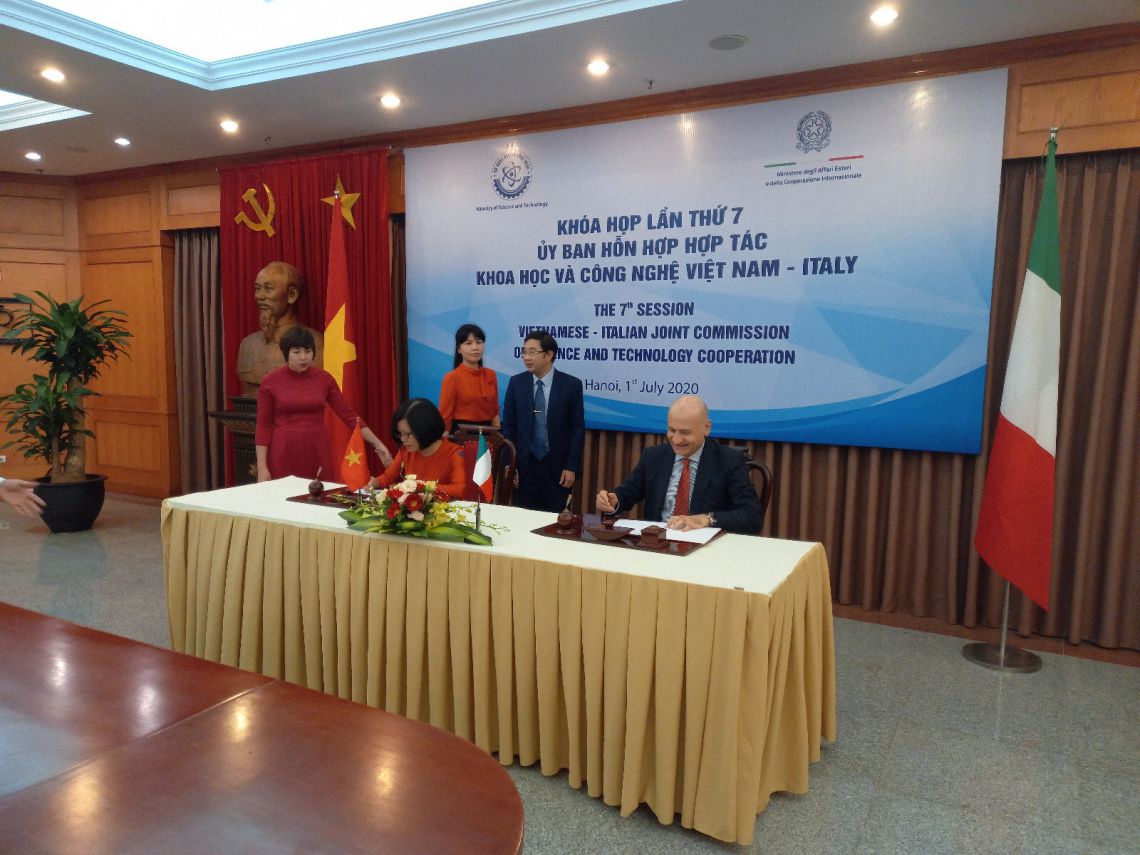 The meeting examined the state of cooperation between the two countries, which began in 1992 with the signing of the cooperation agreement, and defined the sectors on which activities in the coming years should focus: agriculture and food sciences, biotechnology and medicine, environment and climate change, information and communication technologies, advanced materials, industry 4.0, astrophysics and earth observation, conservation of cultural heritage.
In particular, the Executive Programme for Scientific and Technological Cooperation between Italy and Vietnam for the three-year period 2021-2023 was signed, which identifies the 11 joint research projects selected by the Ministry of Foreign Affairs and the Vietnamese Ministry following the call published in spring 2019.