In occasione dell'Earth Day 2021 e nell'anno della partnership Regno Unito-Italia per la 26esima Conferenza delle Parti sul cambiamento climatico delle Nazioni Unite (COP26), l'Istituto Italiano di Cultura di Los Angeles, insieme al Ministero degli Affari Esteri e della Cooperazione Internazionale, presenta il film d'animazione "Trash", diretto da Luca Della Grotta e Francesco Dafano. L'evento – in programma dal 22 al 24 aprile - è organizzato in collaborazione con AL ONE srl, Britweek Los Angeles, The Lab Mag e Laboratory Arts Collective.
Accompagnato da un esclusivo video di presentazione dei due registi, "Trash" (Italia 2020, 88') affronta il tema attuale e universale del riciclaggio dei rifiuti e di come i comportamenti responsabili di ognuno possono fare la differenza. Questo piccolo gioiello di animazione made in Italy è un film d'avventura che combina intrattenimento ed educazione. "Trash" - i cui protagonisti sono un gruppo di oggetti abbandonati - si rivolge al pubblico giovane ma non solo, con un messaggio positivo sul riciclaggio e sulle seconde possibilità.
Per accedere alla visione del film, in lingua inglese, è necessaria la preregistrazione.
La visione del film sarà affiancata da una mostra virtuale accessibile dal 22 aprile al 30 maggio 2021 e composta da oltre 200 opere, tra cui disegni, storyboard e una selezione di materiale video che illustra le fasi creative di un film d'animazione in 3D.
Per ottenere il codice di accesso alla mostra è necessario registrarsi.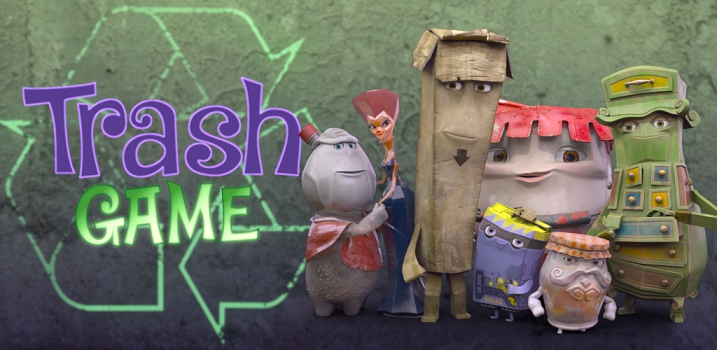 Infine, l'esperienza digitale si completa con il videogioco educativo Trash and the Magic Pyramid, che insegna all'utente l'abitudine di dividere sistematicamente i rifiuti domestici seguendo le corrette regole di riciclaggio. Scaricabile per dispositivi iOS e Android all'interno della mostra virtuale o da questo link.