Italy and Uganda have signed a financial agreement for a facilitated loan which will be applied to implement a project for the promotion of recovery and development in the Karamoja region of Uganda (Karamoja Infrastructure Development Project II-KIDP II), as part of a broader plan of national development and the country's peace program. Signing the agreement for Italy was the Ambassador, Massimiliano Mazzanti, and for Uganda, the Minister of Finance, Planning and Economic Development, Matia Kasaija.
The project will be paid for with a facilitated loan jointly financed by Italy and Uganda. Italy has supported the healthcare sector in Uganda in the last 40 years through its support to that country's budget, non-profit private organizations (PNP), non-government organizations (NGO) and civilian society, by supplying essential medicines and medical supplies, in developing healthcare infrastructures, in training human resources and in community healthcare initiatives.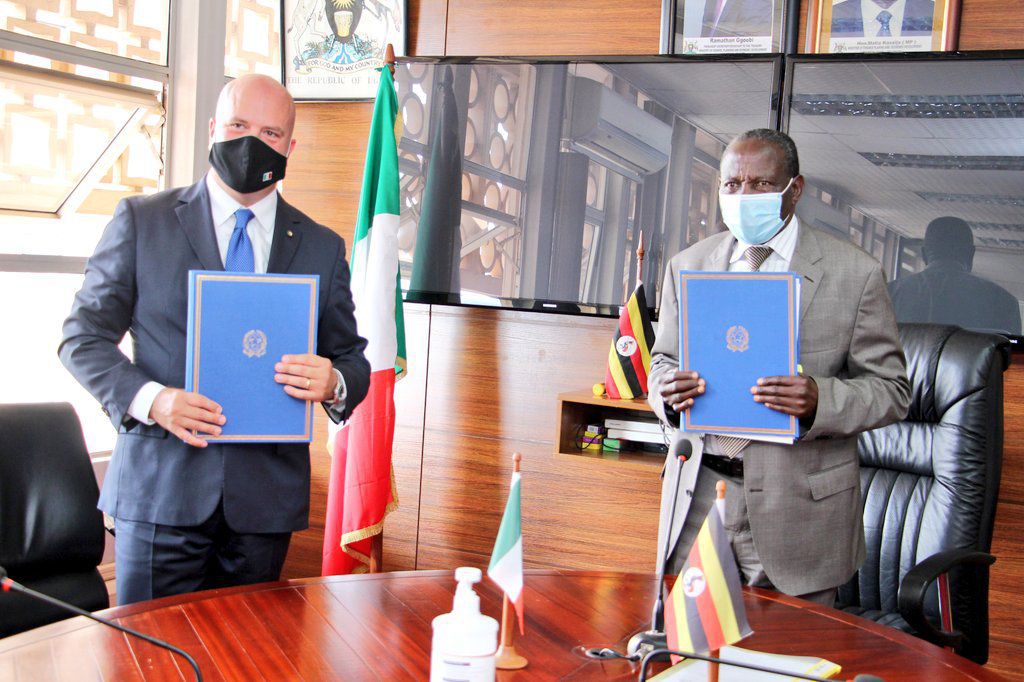 This project aims to further strengthen the healthcare system in the Karamoja region, to achieve universal health coverage, also through the construction of new housing for the healthcare personnel.
The ceremony held on the occasion of signing the agreement was also attended by Ruth Aceng, Health Minister, Agnes Nandutu, Minister of State for the Affairs of Karamoja, the Ambassador of the European Union in Uganda, Attilio Pacifici.