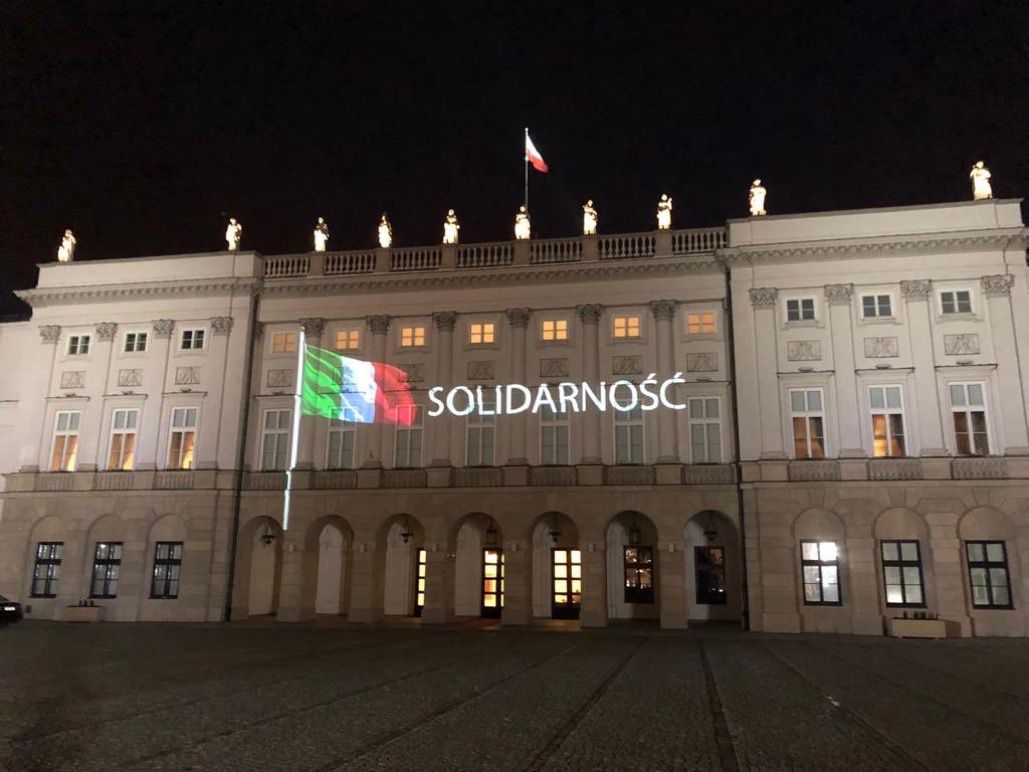 Poland is closing in on Italy and as a sign of solidarity illuminates the Presidential Palace in Warsaw with the tricolour flag.
On the initiative of the Polish Embassy in Rome, to give a sign of closeness to Italy, which "is facing a very tough test in the fight against coronavirus epidemic" – emphasizes the Embassy – the Italian flag was hoisted on the headquarters building of the Presidency of the Republic of Poland and on the façade lit in white, red and green appeared the inscription "Solidarność", meaning solidarity.
Poland is at the side of Italy, as it has been in the most difficult moments of history. We have always fought together" – recalls a note from the Embassy – "and our national anthems quoting each other prove it, it is a unique case in the world. "I believe that every human being has two homelands; one is their personal, the closest, and the second is Italy," – wrote the Polish writer and Nobel Prize winner Henryk Sienkiewicz in 1897. "Together we are stronger, together we will make it!" concludes the note.