Statistical Yearbook 2019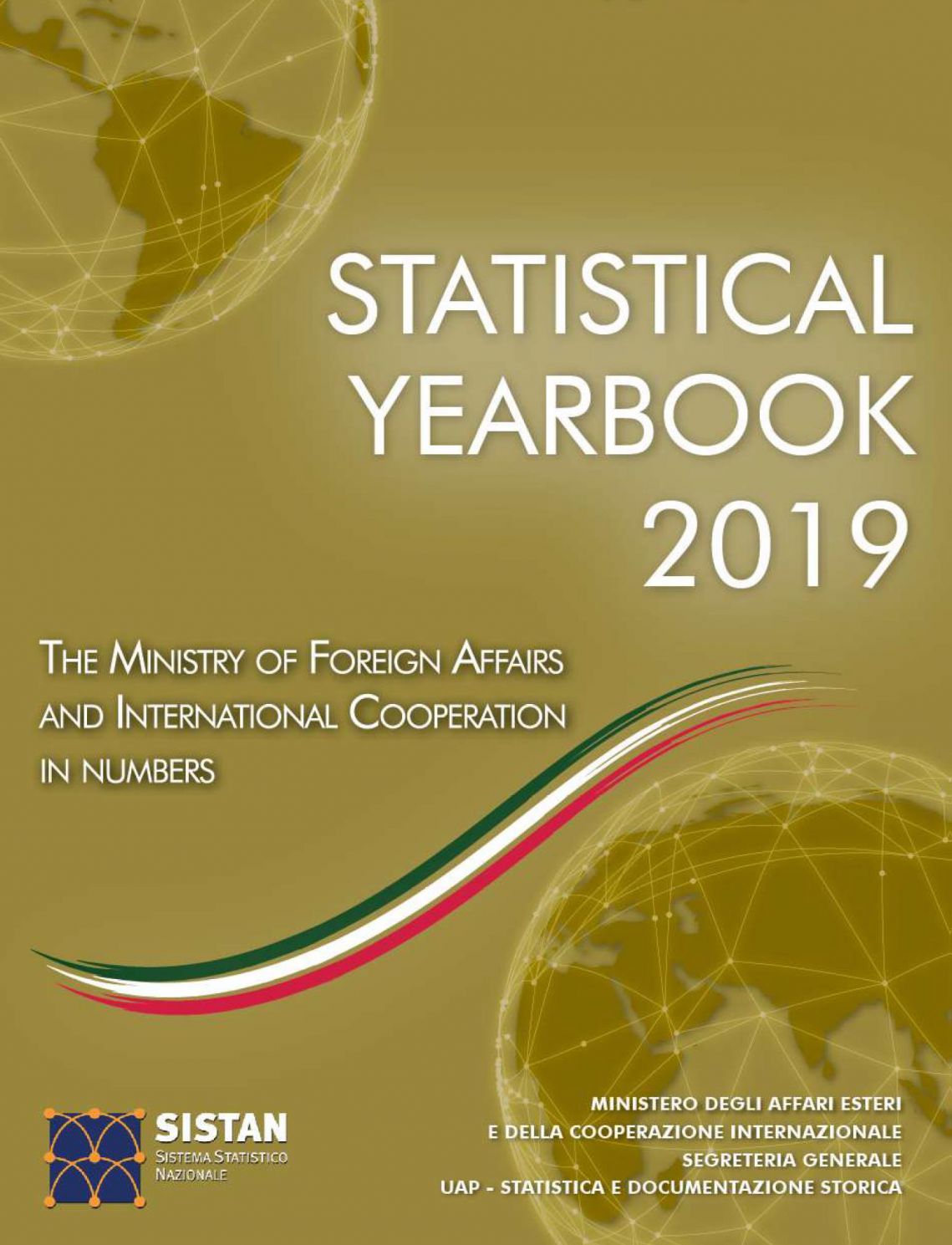 The Italian Ministry of Foreign Affairs and International Cooperation, MAECI, presents the data of a year-long commitment by the Ministry at the service of Italy around the world, with a preface by Foreign Ministry Secretary General, Ambassador Elisabetta Belloni.
The 2019 Annual Statistics Report provides citizens and institutions with a digital version of the data on MAECI's structure, resources, activities and services it offers through its central and overseas offices, broken down by service type and geographic area.
It presents a review of valuable information to explain the Farnesina's working procedures and tasks, personnel, budget, international visits and engagements plus judicial, diplomatic, cultural, scientific and economic cooperation agreements. It also includes data on Italian citizens living abroad, consular services, entry visas to Italy, development cooperation, official communications and comparisons with other European countries.
A selection of significant data reveal the effectiveness of the Foreign Ministry's actions: 371 official visits in Italy by Heads of State, Heads of Government, Ministers for Foreign Affairs, 5,822,159 Italians listed in consular registers, 1,856,967 entry visas issued, 370,963 passports issued by the consular network, 49,655 total actions to protect and assist Italian citizens abroad, 67,720 students enrolled in Italian language courses at the Italian Cultural Institutes (IIC) and over 130,000 followers of the profile Farnesina@ItalyMFA.
It is a tool for foreign policy professionals and also for institutional partners and wider society. Happy reading.