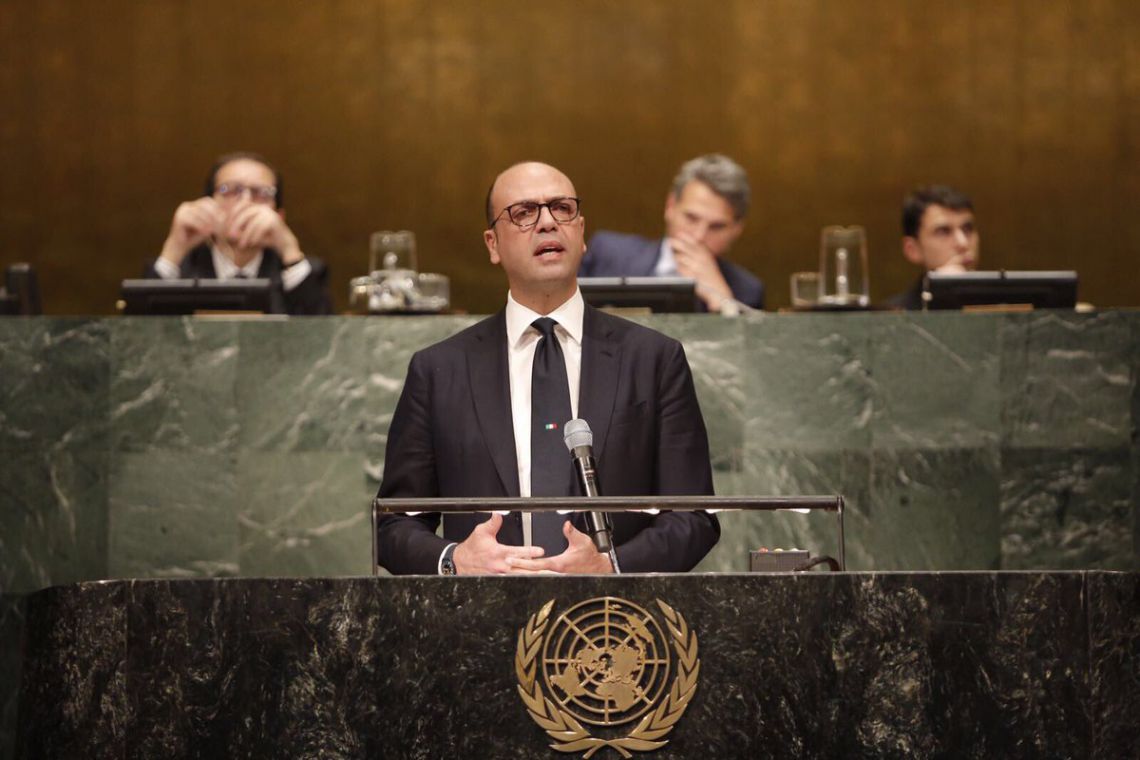 Il ministro Alfano nella prima giornata della sua missione  è intervenuto, presso la Sala dell'Assemblea Generale delle Nazioni Unite, alla cerimonia di chiusura dell'evento "Change The World Model UN 2017".
Il giorno dopo, presso la Rappresentanza Permanente d'Italia all'ONU, Alfano ha incontrato le principali associazioni ebraiche statunitensi (American Jewish Committee, Anti-defamation League, B'nai B'rith International, Conference of Presidents, J Street Education Fund, World Jewsish Congress). A seguire, il  ministro ha tenuto un breve punto stampa ed ha incontrato gli alti funzionari italiani in servizio presso le Nazioni Unite.
La missione del ministro si è conclusa con un colloquio bilaterale al Palazzo di Vetro con il segretario generale delle Nazioni Unite, Antònio Guterres.