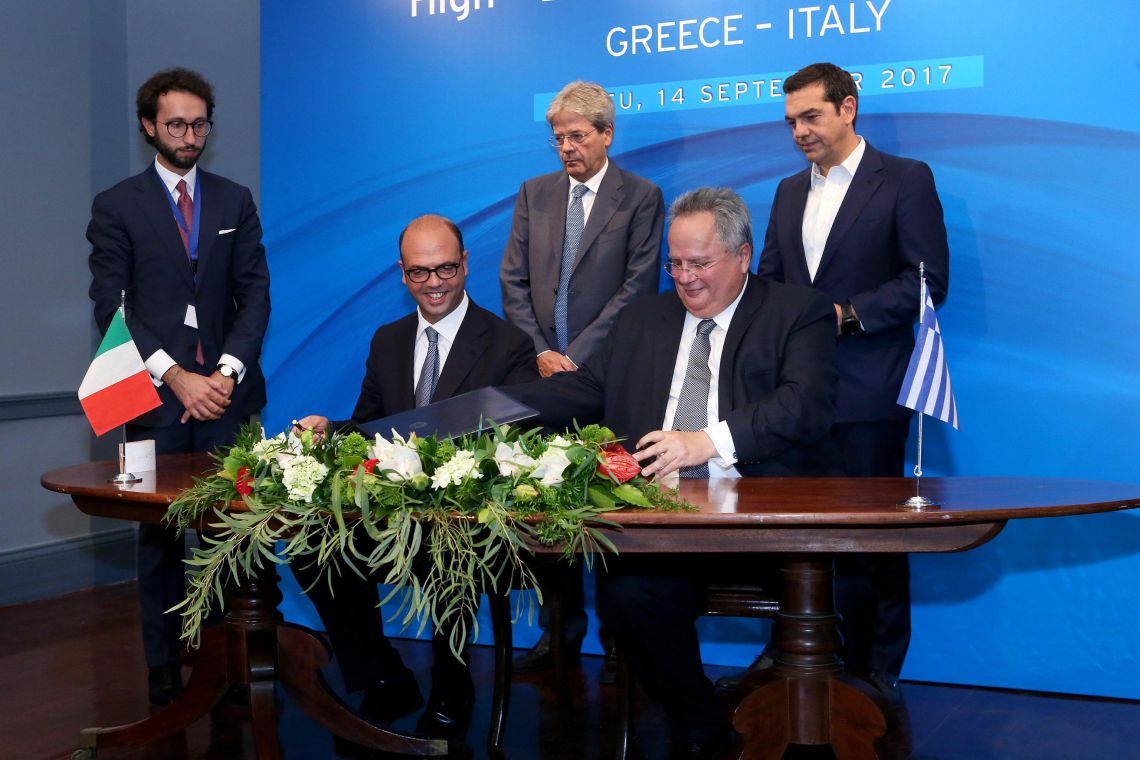 "Greece and Italy have saved Europe's honour in the Mediterranean. President Juncker repeated it yet again, and it is unfair to leave our countries alone to deal with one of the worst crises in recent times. Greece and Italy are putting up a joint front on relocation mechanisms, requesting greater commitment from their EU partners in applying the solidarity measures established.
The excellent bilateral relations, the increase in political contacts in recent years and today's meeting go to show the willingness of both countries to improve relations further, including on the cultural front, with joint projects that embrace our common Mediterranean identity. Despite the recent years of recession, Italy is one of the main trading partners of Greece, where large Italian groups such as ENI, ENEL, Ghella, Telecom Italia Sparkle and Leonardo operate".
The statement was made by the Minister of Foreign Affairs and International Cooperation at the end of the meeting with his Greek counterpart, Nikos Kotzias, following the Italian-Greek bilateral meeting held in Corfu on 14 September. In addition to bilateral relations, discussions also focused on migratory flows, Libya, the Balkans, Turkey and the European defence policy.