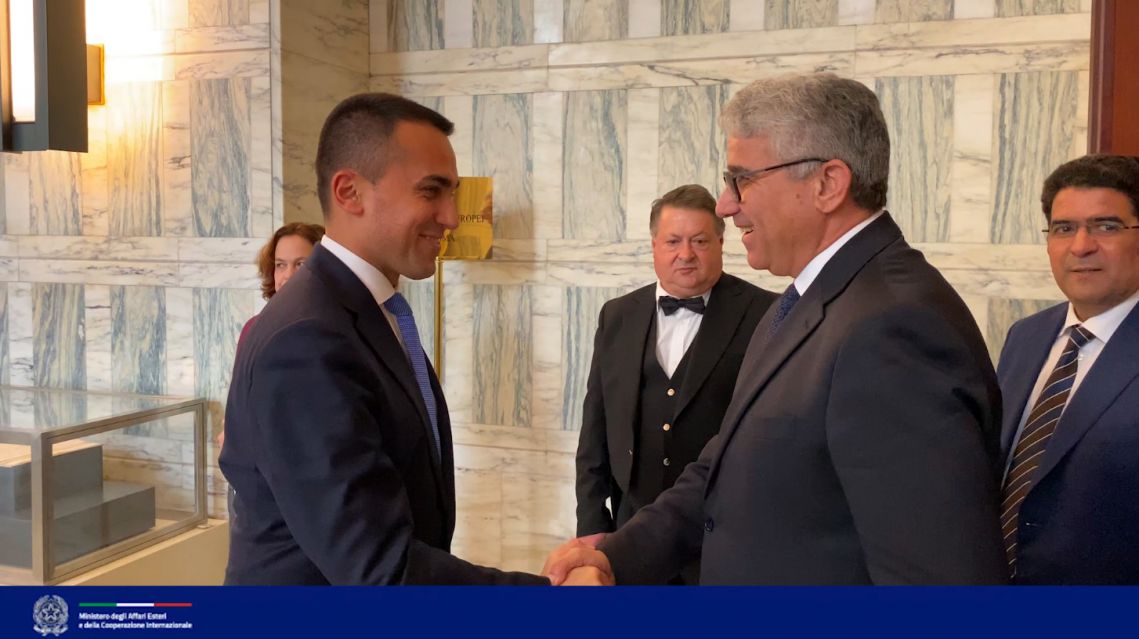 Minister of Foreign Affairs and International Cooperation, Luigi Di Maio, received today at the Foreign Ministry the Minister of Internal Affairs of the Libyan Government of National Accord, Fathi Bashaga.
 The cordial and structured meeting – which lasted an hour and a half – was an opportunity to confirm the Italian Government's support for the Libyan GNA recognized by the UN. The Minister Di Maio ensured Italy's utmost commitment to a political solution concerning the Libyan crisis, starting from the full implementation of the Berlin Conference results. "We reiterate our call to effectively implement the ceasefire and commit the parties to the political path traced in Berlin," said Di Maio, who added: "Italy will participate in the first ministerial meeting of the International Follow-up Committee in Munich and is ready to play its role in hosting the next meeting at technical level.
The Head of the Foreign Ministry stressed the importance of a strong commitment by the Libyan authorities in the fight against human traffickers. As for the bilateral migration MOU of 2017, the Minister Di Maio said that a series of amendments will soon be submitted to the Libyan party in order to improve the content of the agreement, with special focus on the protection of the rights of migrants and asylum seekers, including the required support to UNHCR activities.