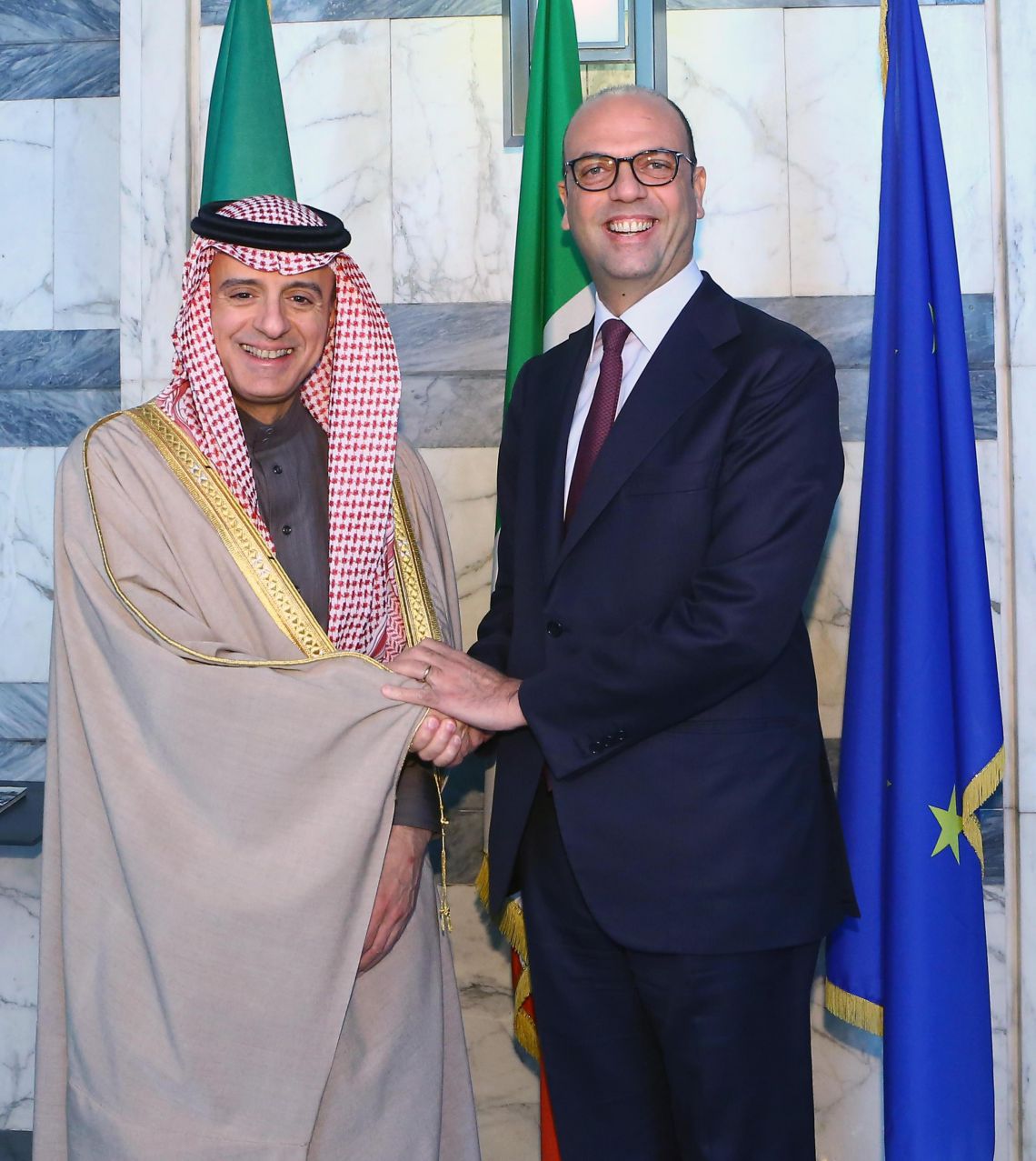 The Minister of Foreign Affairs and International Cooperation, Angelino Alfano, met with his Saudi counterpart, Adel al-Jubeir, at the Farnesina.
The meeting focused on many regional questions, such as Libya, Syria, Iraq, Iran, Yemen and Egypt, as well as on the role Italy plays in the UN Security Council and the bilateral relations between the two Countries.
"Libya remains a priority issue for Italy. Rome and Riyadh share a common understanding as regards this dossier: we believe that all parties involved should take into consideration the interests of the whole country. They should all take part in a government with a broad mandate that would be able to manage the nation. This would lead the way to a unity government," said Minister Alfano.
With regard to the Israeli-Palestinian question, Minister Alfano pointed out that "Italy has always supported and continues to promote a "two-State solution". The whole world would benefit from the existence of two States."