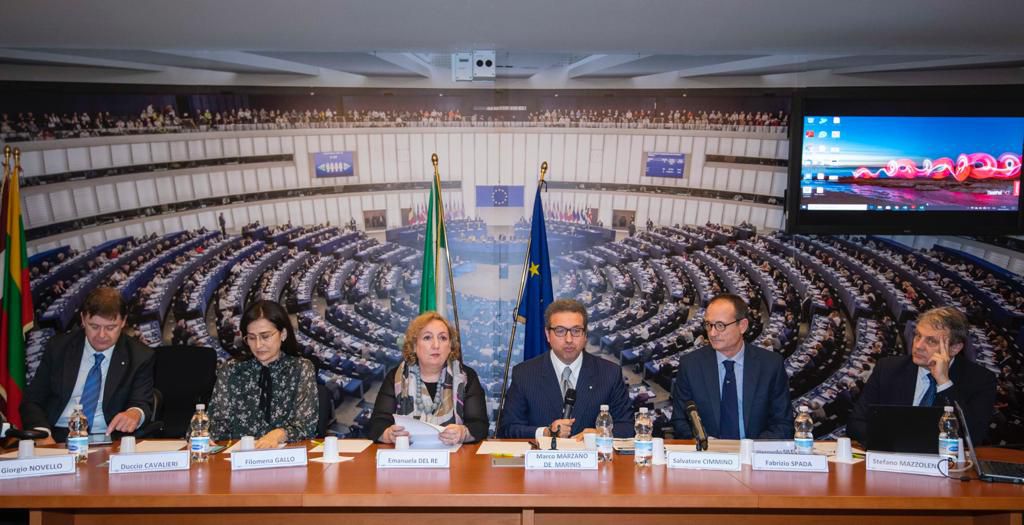 To mark the International Day of Disabled Persons, the Deputy Foreign Minister Emanuela Del Re opened a Rome-hosted event that counted on the participation of testimonials with disabilities, such as athlete Salvatore Cimmino and manager Giorgio Novello. The event also featured the presentation of Italian bioengineered jewels for disabled persons.
The Deputy Foreign Minister emphasised how, during the past few decades, society has been paying more attention to the needs of disabled persons. "Much still needs to be done to educate people to respect diversity," she said, illustrating the commitment of MAECI and of the Italian Development Cooperation Agency in promoting the full recognition of disabled persons' rights, in the wake of the Agenda 2030 for Sustainable Development Goal: "not to leave anyone behind".
Del Re pointed out that the Italian Development Cooperation service considers disability as a transversal theme and therefore includes it in all its programmes.
"Our initiatives aim to involve institutions, civil society and businesses in the provision of products and services enabling disabled persons to study and work like everybody else," she concluded.