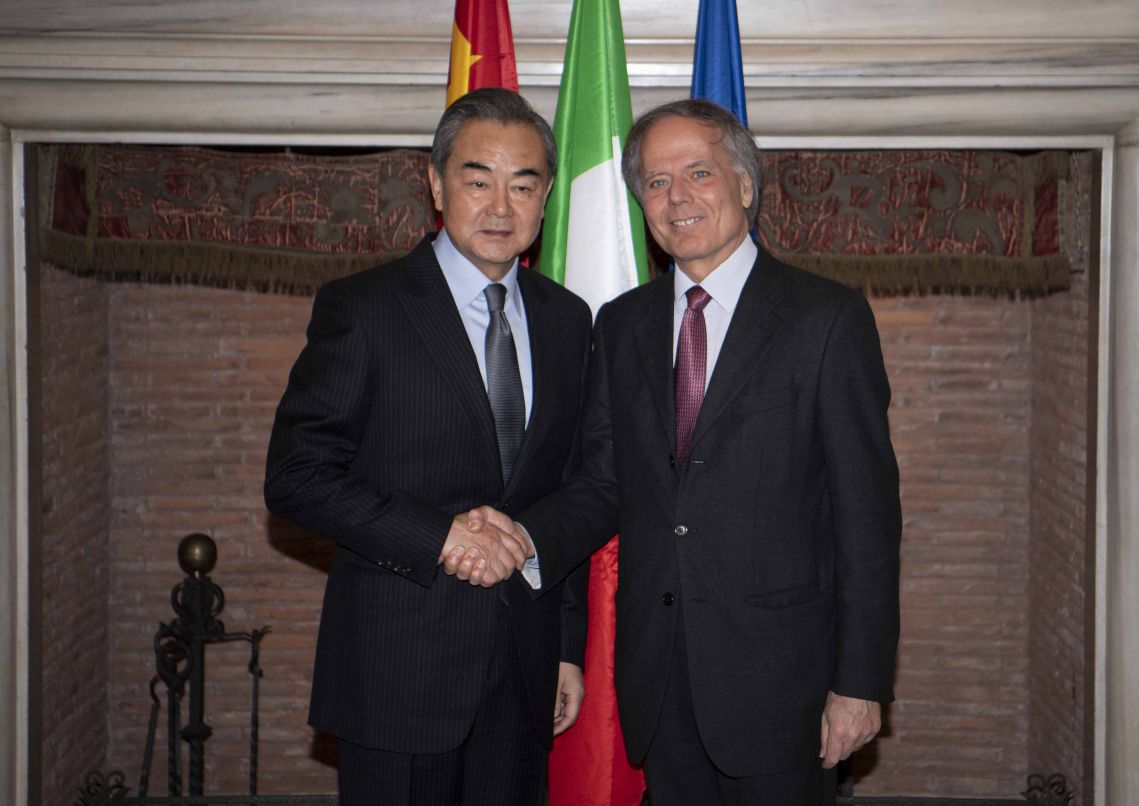 The Minister of Foreign Affairs and International Cooperation, Enzo Moavero Milanesi, and the Minister of Foreign Affairs of the People's Republic of China, Wang Yi, had a very busy working day in Rome today.
The two Ministers co-chaired the plenary session of the 9th meeting of the Italy-China Government Committee at the Farnesina: the main forum to stimulate and give a political orientation to the Strategic Partnership between the two Countries.
At the end of the meeting, the Ministers adopted an ad-hoc and detailed Joint Statement. About 100 delegates took part in the Committee meeting, 46 of whom represented 23 Chinese Administrations.
"Italy and China – Minister Moavero pointed out in his introductory remarks – are the cradle of age-old cultures and thus are very close and complementary to each other, beyond their apparent geographical distance". The Minister continued: "We are old friends who have known each other for centuries and such long-standing relations have taught us how to know and understand each other and are the foundation of a very sound relationship". He added: "Today's forum is a remarkable opportunity to link our two countries together. Our lively economic and trade relations are compounded by mutual interest for culture. We can do better and more than this, and a lot will depend on our Governments' efforts and on the activism of our Countries' businesses and institutions". Later in the day, the two Ministers had a long working meeting at Villa Madama, in which they discussed aspects of both countries' bilateral relations, which have been organized into a positive strategic partnership. In particular, they acknowledged the growth in bilateral trade, which in 2018 recorded a 4.5% rise compared to the previous year. Sectoral cooperation is also rising, and involves several industries in the area of agro-food, food security and human and animal health. Euro-Asian connectivity and access to their respective markets were also discussed, assuring full protection of intellectual property rights and designations of origin. Regarding the international agenda, the two Ministers spoke about the main global issues: peace and security, international trade, climate change and the fight against illegal trafficking; they also expressed their commitment to strengthen their cooperation within the UN.