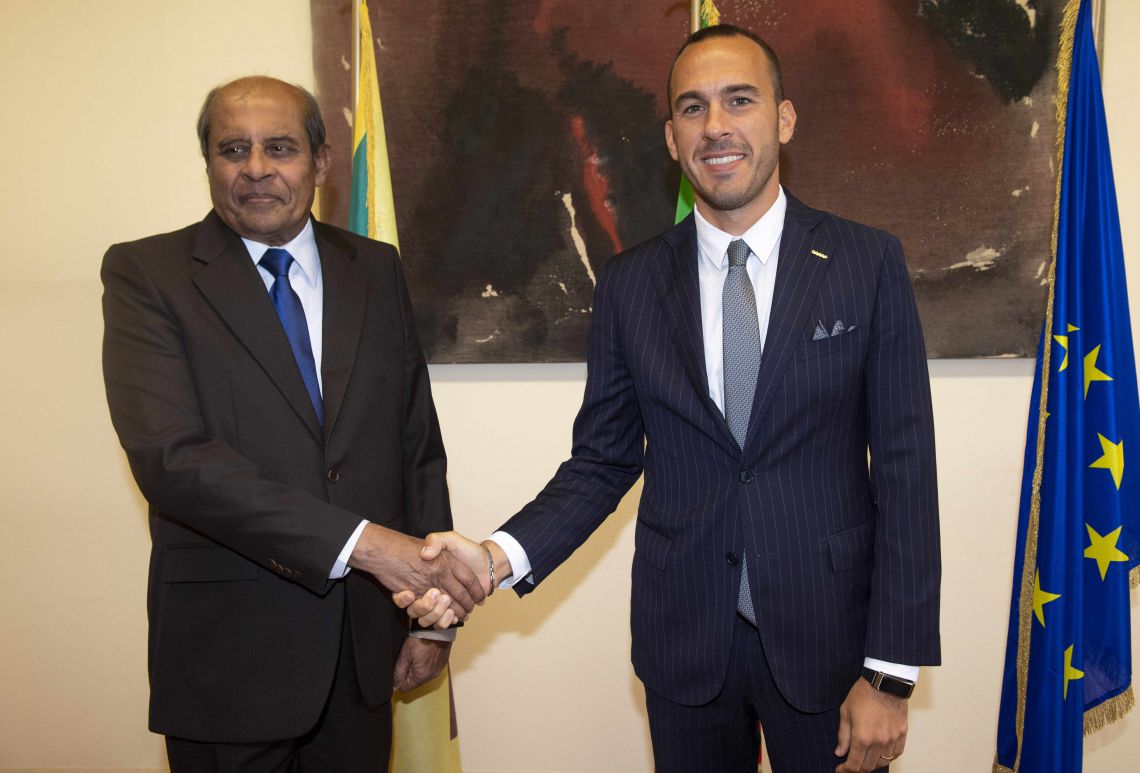 Today the Undersecretary of State for Foreign Affairs and International Cooperation, Manlio Di Stefano, met with the Minister of Foreign Affairs of Sri Lanka, Tilak Marapana, at the Farnesina, a follow up to the meeting held last March.
First of all, the Undersecretary reiterated his personal condolences and those of Italy for the tragic terrorist attack that took place last Easter. In view of the presidential elections scheduled for November and subsequent parliamentary elections, Di Stefano expressed Italy's support in achieving national reconciliation in Sri Lanka.
The meeting then focused on the positive trend of bilateral relations, in particular trade which recorded a further 5% increase in 2018, reaching a record figure of 687 million euros. The Undersecretary then raised an unsolved critical issue involving an Italian company and a company from Sri Lanka, expressing the hope that a positive solution may be rapidly found. Minister Marapana assured he would look into the matter also in light of the court ruling in favor of our company.