The Italian Institute of Culture in La Valletta presents an eighteen picture exhibition on Italian Piazzas and other Locations, pictures made in the early 2000s by Luciano Micallef, a renowned Maltese artist who recently received the honour of being appointed Cavaliere dell'Ordine al Merito della Repubblica italiana, one of the highest Italian awards.
The exhibition will be presented entirely online in the Facebook and Instagram pages of the Italian Institute of Culture, from 20 July to 6 August 2020. The project will end with a video-interview with Micallef posted on the Institute's YouTube channel.
"Italian Piazzas and other Locations" is a tribute by the Maltese artist to our Country, which has played so important a part in his artistic and cultural training. His passion for Italy is clearly reflected in all Micallef's artistic output, which provides a significant contribution to the local arts and culture scene and improves the historical links between Italy and Malta.
Italian Piazzas and other Locations is organised by the Italian Institute of Culture in La Valletta and sponsored by the Italian Embassy in Malta.
 For more information: Email: segreteria.iiclavalletta@esteri.it | tel. +356 21 221462.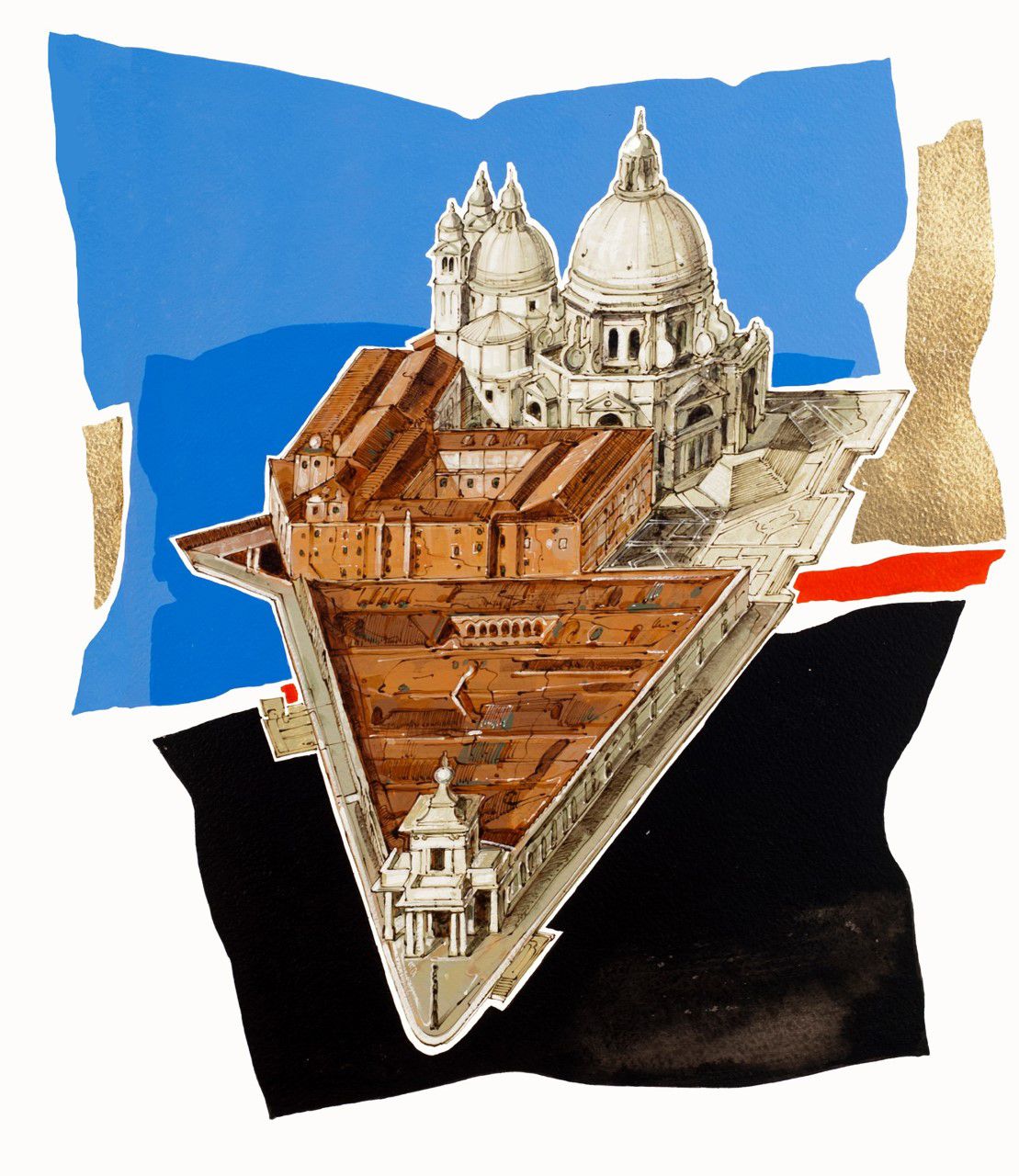 Luciano Micallef studied painting at the Florence Academy of Fine Arts. Over a long period of time, his initially realistic style of painting evolved towards total abstraction, with bold and colourful compositions. His style can be defined as "eclectic", because of the diversified use of materials that makes each of his works appear different and unique. His constant search for new means of expression combines with an eloquence of identity. The strong and positive importance of colour immediately identifies Micallef's works. His works don't whisper to us, they shout for attention and pull us in, just like in a conversation.
In a small island like Malta, Micallef has been able to introduce abstract painting in some very important places, such as the airport, government schools, hotels, office buildings and many private residences. In 1990 he was offered a residency programme in the United States, at the Virginia Center for the Creative Arts, and shortly afterwards he won the International Visitors Programme, which enabled him to visit numerous art institutions in that country. In 1991, Micallef was invited as an artist in residence at Luther College in Iowa. In 2006 he was again invited as an artist in residence at ANU, the Australian National University, in Canberra, Australia. In the summer of 2006, the Bank of Valletta presented a retrospective exhibition of his works spanning the over thirty years of his career. A book was published in conjunction with the exhibition. Micallef has exhibited in private museums and galleries in Europe, Asia, USA and Australia. In 1996 he opened Gallery 5, his own private gallery. The University of Malta published a book about his work in 1993. Another book entitled Abstracts was published in 2006.