The Italian Ambassador to Tanzania, Marco Lombardi, has recently met with representatives of civil society organisations and Italian Missionary Societies operating in the country.
The first meeting took place with the President of the organisation 'L'Africa Chiama', Anita Manti, to take stock of the important activities carried out in the Iringa region in support of disabled children and their inclusion in the local communities. Ambassador Lombardi stressed that Italy is at the forefront in this sector at a global level.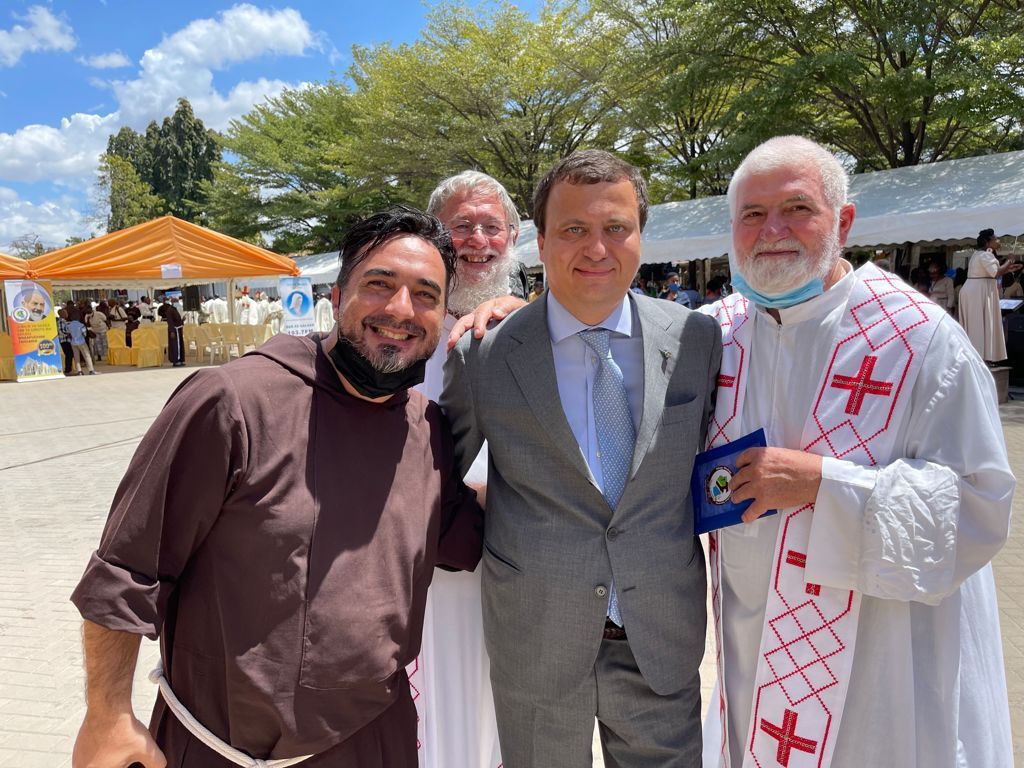 Ambassador Lombardi then received Giovanna De Meneghi, Partnerships and Advocacy Manager of CUAMM, with whom he discussed the Embassy's support for the organisation's projects in Tanzania in the field of health, with particular regard to the fight against Covid-19.
On Saturday, August 14, the Ambassador took part in the celebrations for the 100th anniversary of the Capuchin Order in Tanzania. In the presence of the Archbishop of Dar es Salaam, Mgr Ruwa'ichi, also a Capuchin, Ambassador Lombardi thanked the Italian missionaries whose contribution to the development of Tanzania is undeniable and because, thanks to their extraordinary work, they help to enhance the respect Italy enjoys in the country.
Together with all his counterparts, Ambassador Lombardi stressed the need to further strengthen Italy's presence in the country which, with its robust development rates, an average age of 18 years and a constantly growing level of schooling is able to provide excellent opportunities for Italian businesses.