The Embassy in Riga has reopened the museum exhibition season with the exhibition "Self-Reflection", a journey through Italian art from the 16th to the 21st centuries.
The result of cooperation between the Uffizi Galleries, the Art Museum Riga Bourse and the Embassy, the exhibition, which is hosted in the splendid Venetian-style main hall of the Riga Bourse Museum, will remain open until 14 November.
During his speech at the opening ceremony, attended by the former Presidents of the Republic of Latvia, Zatlers and Vejonis, the Archbishop of Riga Stankevics, the Director of the Superintendency of Cultural Heritage of Latvia, Mara Lace, Ambassador Stefano Taliani de Marchi stressed the uniqueness of the exhibition which, beginning with the "Self-portrait of a man" by Jacopo Robusti known as Tintoretto, dialogues and intersects with the Italian figurative arts of the 21st century represented by the artists Lorenzo Puglisi and Omar Galliani, with references to such masters as Caravaggio, Raphael, Bramante and Poliziano.
"Self-Reflection", the Ambassador pointed out, then intends to involve visitors in a reflection on human existence and its place in the universe, taking them on a journey through Italian art from the 16th century to the present day. The exhibition has been organised by the Riga Museum and the Uffizi Galleries, while the catalogue is by Astrida Rogule and Guicciardo Sassoli de Bianchi Strozzi. The itinerary of the exhibition is accompanied by a series of videos showing the painting techniques and inspirations of the masters Puglisi and Galliani.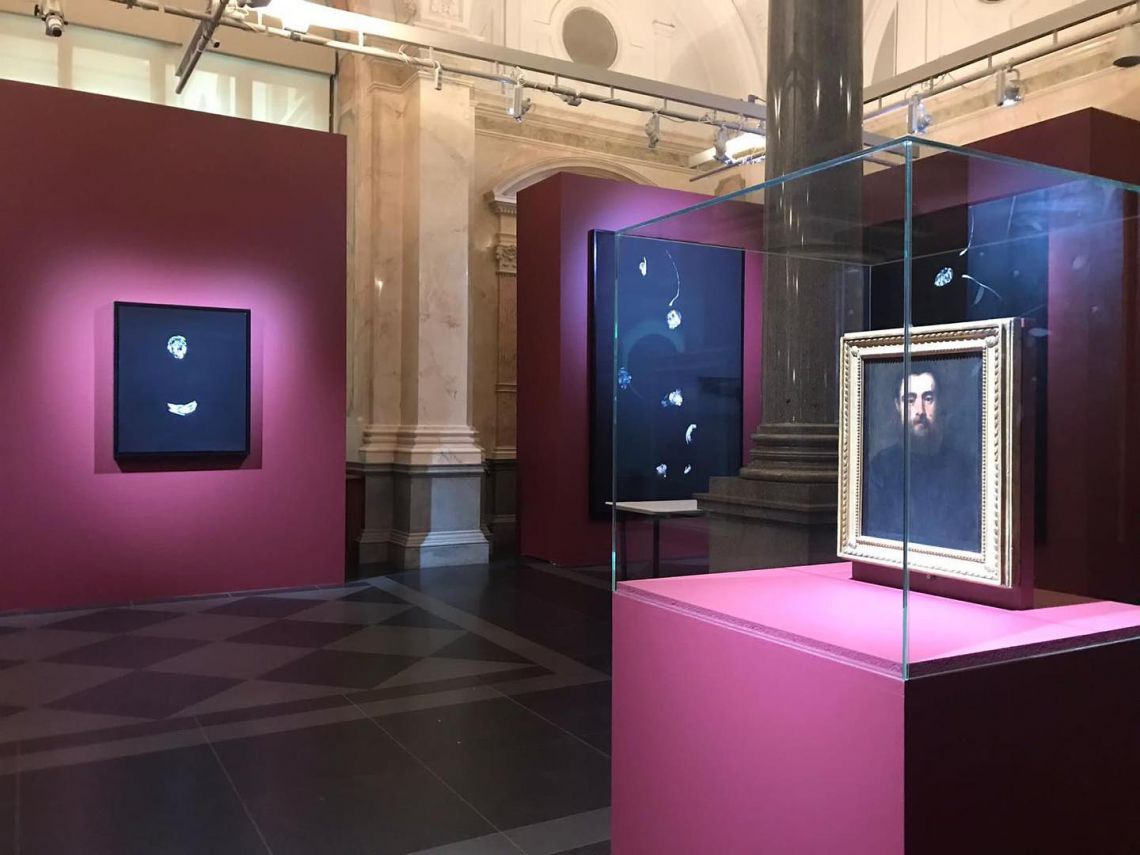 The exhibition was preceded by a seminar for Latvian museum experts curated by Marzia Faietti, Professor at the Alma Mater University of Bologna and former Director and art historian at the Uffizi Galleries, dedicated to Raphael's artistic universe and Italian humanism between past and present. With the inauguration of "Self-Reflection", Italy is among the first countries to reopen the Latvian cultural season to the general public (with a Covid Pass) after the long pandemic crisis.