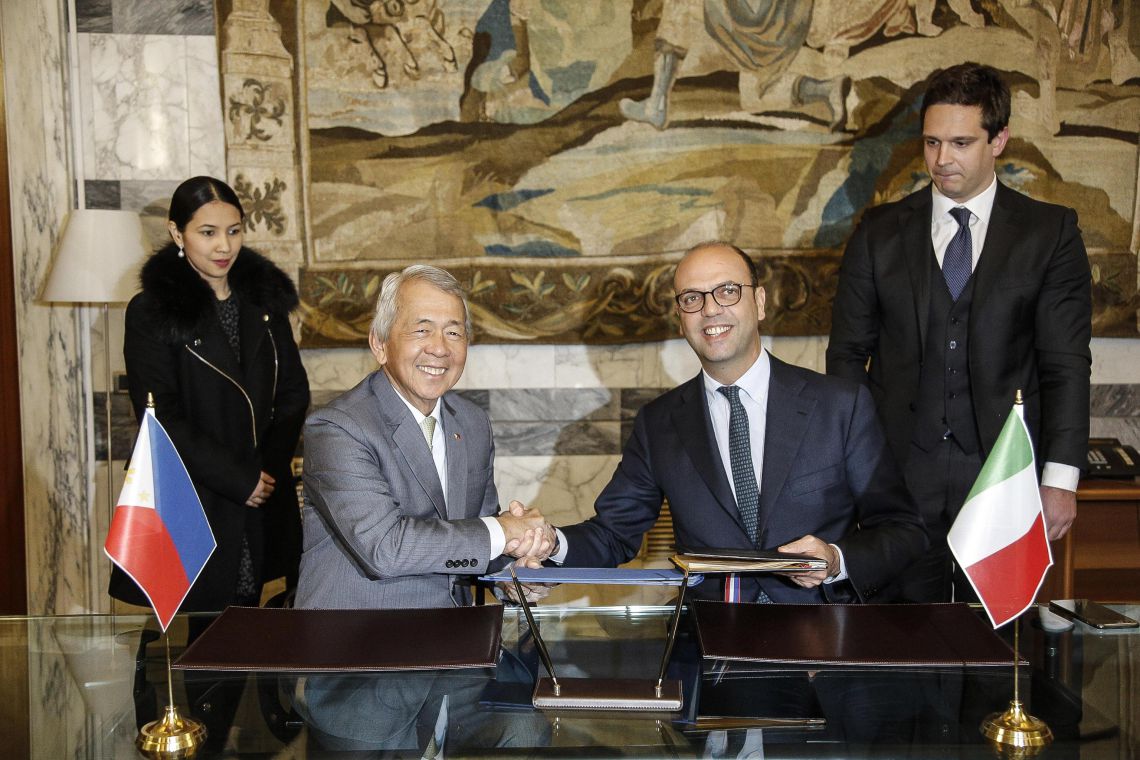 The Minister of Foreign Affairs and International Cooperation, Angelino Alfano, received today at the Farnesina the Secretary of Foreign Affairs of the Republic of the Philippines, Perfecto Yasay Jr.
The meeting focused on the excellence of bilateral relations, which will celebrate their 70th anniversary this year. Minister Alfano confirmed that "Italy looks at the Philippines as a key partner in Southeast Asia".  Minister Alfano added: "Today's signing of the Memorandum on the bilateral consultation mechanism between the Foreign Ministries will enable us to consolidate our political cooperation on bilateral and global issues and especially to intensify economic and cultural relations."
Mr Alfano reiterated "the Italian Government's full support to the Philippine's Chairmanship of ASEAN", which was inaugurated on 1 January. He went on to repeat "the interest of Italy, as of the rest of Europe, in the Association's sustainable growth and stability". He added: "ASEAN can play a crucial role in maintaining peace, security and stability in Southeast Asia and in the entire Asian region." Minister Alfano also confirmed Italy's interest in the area: "Precisely today I invited the Italian Ambassadors accredited to the 10 Southeast Asian Countries to study an operational strategy aimed at promoting Italy's presence in a market that offers considerable opportunities to our companies."  
The meeting also offered the opportunity to evaluate the political developments that are currently occurring in the Asian Country. "Italy is closely following the developments in the peace process in the Philippines, supporting the Government's efforts to seek a wide-reaching dialogue between the different parties," Mr Alfano concluded.