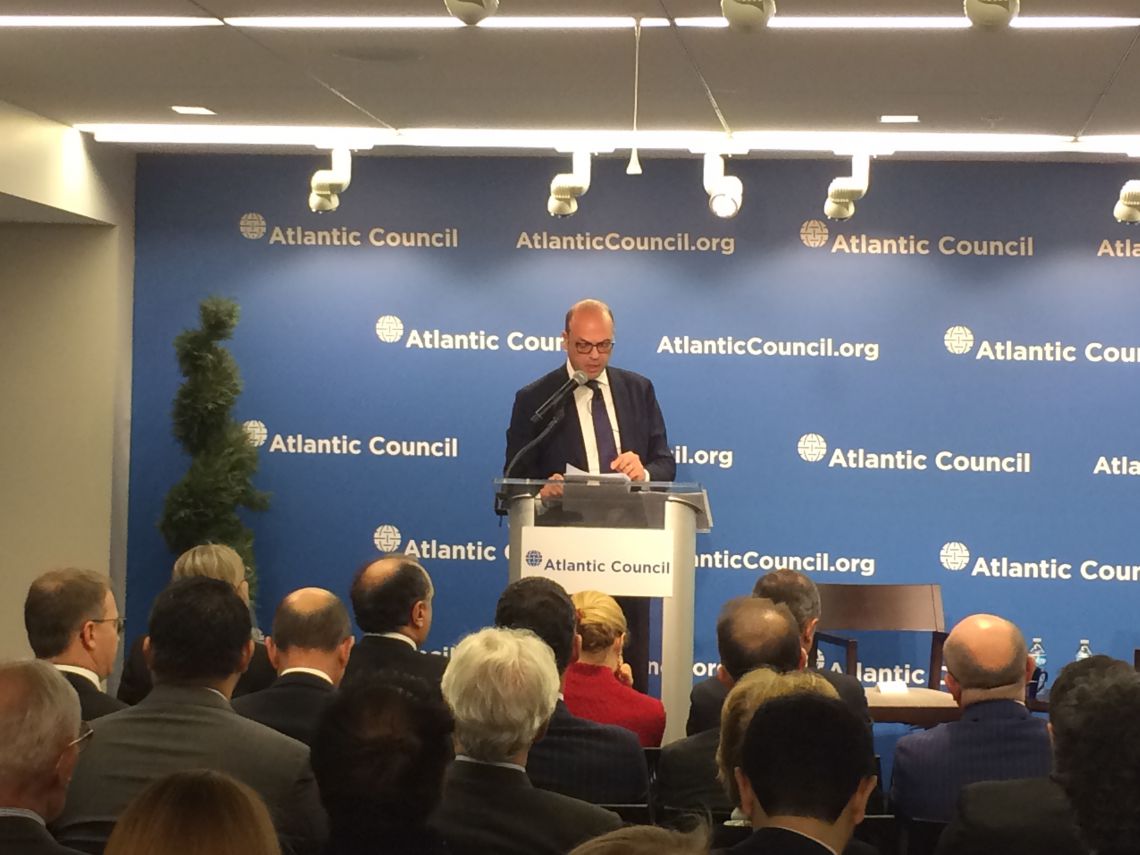 Nel corso della sua missione nella capitale degli Stati Uniti, il ministro Alfano è intervenuto all'Atlantic Council, pronunciando un discorso dal titolo "Facing common challenges: The Italian contribution to Security". Alfano si è poi spostato a Capitol Hill per un incontro con l'Italian American Congressional Delegation e nel pomeriggio ha avuto un colloquio al Senato con il presidente della Commissione per gli Affari Esteri, Robert P. Corker. La giornata si è conclusa con un cena di lavoro con il ministro degli Affari Esteri libico, Mohamed Taer Siyala.
Il giorno seguente, al Dipartimento di Stato, dopo un incontro bilaterale con l'omologo libanese, Gebran Bassil,  Alfano ha preso parte alla riunione ministeriale della Coalizione Anti Daesh. Al termine della riunione, si sono tenuti una serie di incontri bilaterali con omologhi di vari Paesi.
In serata, il ministro ha incontrato i giornalisti per un breve punto stampa organizzato presso l'Ambasciata d'Italia a Washington dove, a seguire, Alfano ha partecipato al concerto per le Celebrazioni del 60° anniversario dei Trattati di Roma, alla presenza di esponenti dell'amministrazione, del Congresso e del mondo economico e imprenditoriale americano.