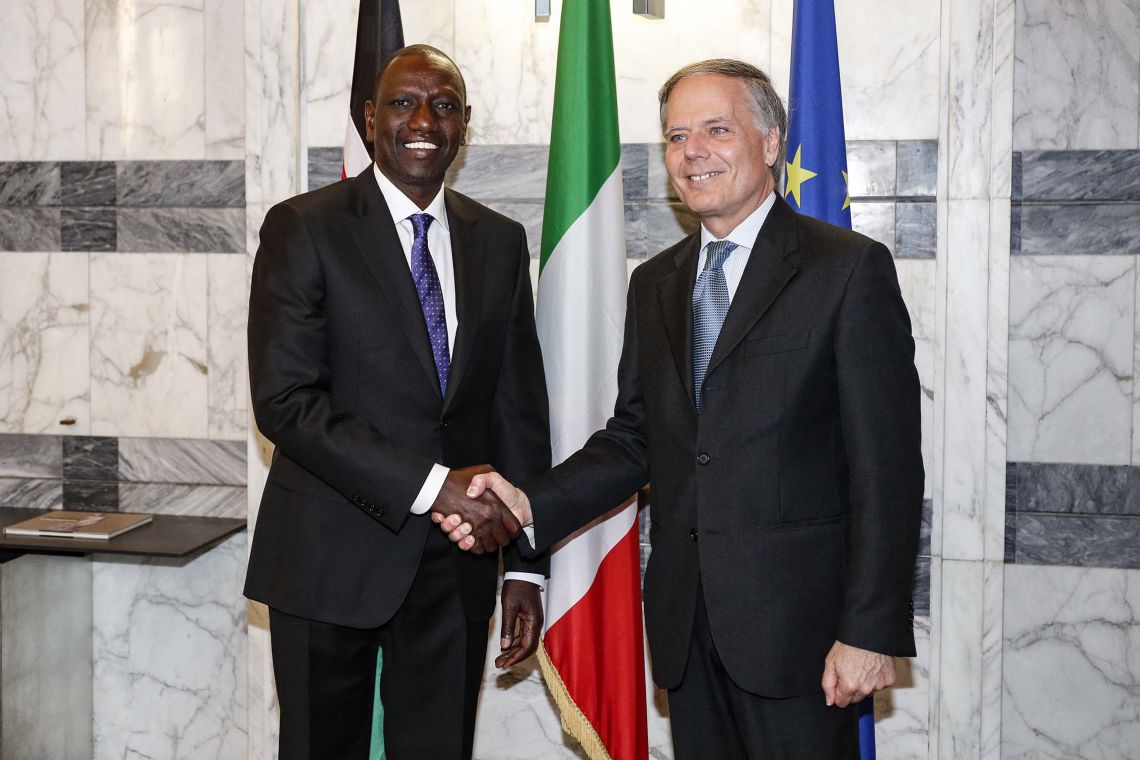 The Minister of Foreign Affairs and International Cooperation, Enzo Moavero Milanesi, received today at the Farnesina the Vice President of the Republic of Kenya, William Ruto.
Minister Moavero and Vice President Ruto started off by having a private meeting during which Minister Moavero listened to Vice President Ruto, thanked him for what the Kenyan authorities are doing to free the Italian aid worker Silvia Costanza Romano, and confirmed that Italy has great expectations for Kenya to show a sustained and steadfast commitment that might lead to her rapid release, highlighting that Italy attaches the greatest importance to her safety.
When the meeting was later opened to their respective delegations, Minister Moavero and Vice President Ruto had an extensive exchange of views on the most important bilateral themes, also in the light of the actions with which Italy is determined to follow-up the Italy-Africa Conference that was hosted at the Farnesina on 25 October. They also discussed several regional issues of mutual interest to both countries.
Lastly, Ruto and Moavero agreed to put in place a stable and structured coordination and consultation "mechanism" in the shortest time possible with a view to guiding bilateral action in all sectors of mutual interest, so as to establish effective and close forms of cooperation. In this respect, an ad hoc joint Memorandum of Understanding, on which the Ministries of Foreign Affairs of both Countries are already working, is soon expected to be signed.