​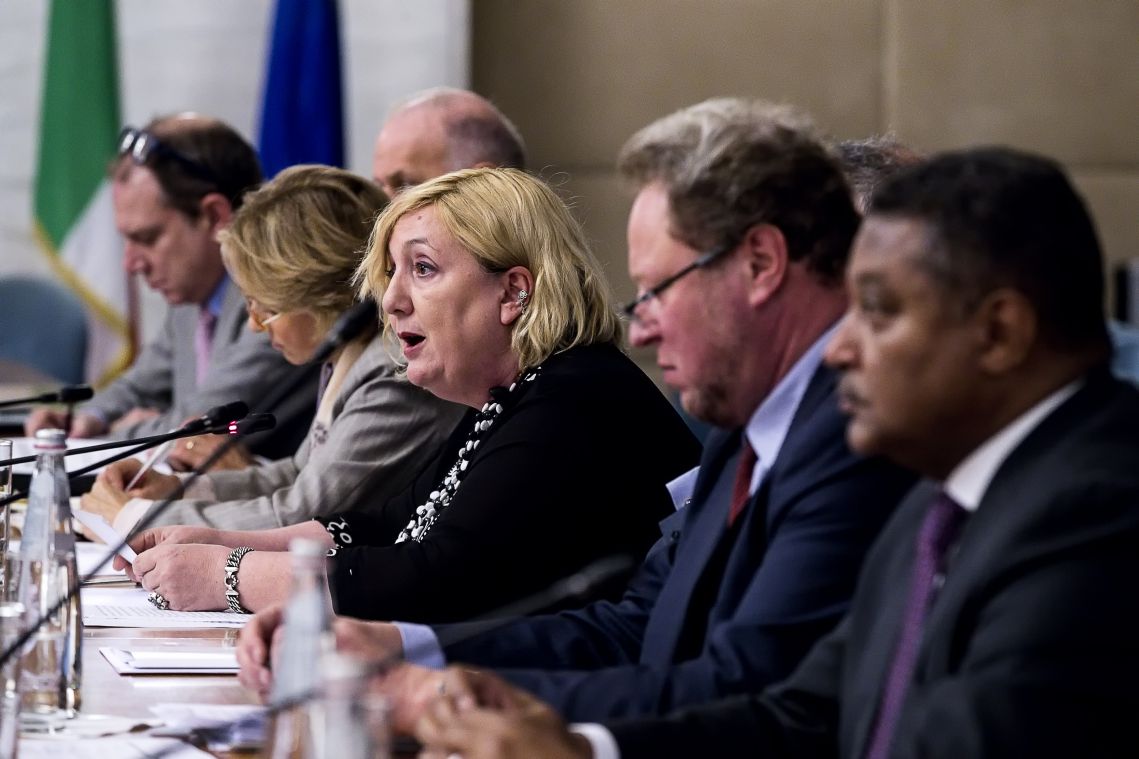 Deputy Minister of Foreign Affairs and International Cooperation, Emanuela Del Re inaugurated the first humanitarian meeting on Libya at the Farnesina, with senior officials from donor Countries, United Nations agencies, the Red Cross and the Red Crescent, as well as representatives of the civil society organizations from Italy and from other Countries around the world that are active on the ground.
The event, co-organized with the European Commission's Directorate General for Humanitarian Aid and Civil Protection, represented by Deputy Director General Michael Kohler, and inaugurated in the presence of the Deputy Special Representative (DSR) of the United Nations Secretary-General and Humanitarian Coordinator for Libya, Yacoub El Hillo, aims to strengthen the international humanitarian response in the Country.
The Deputy Minister firmly deplored the recent escalation of violence and the direct attacks on civil infrastructure and on densely populated areas. She recalled the urgent need to respect international humanitarian law and protect civilians and she expressed deep concern about the situation of internally displaced persons following the military operations.
The Deputy Minister then focused on the conditions of migrants and refugees in detention centers, stating that they are "particularly worrying" and stressed the need to address the issue with a pragmatic and humanitarian approach. "We will continue to recall the international commitments taken by Libya with regard to the respect for human rights and we shall request that the detention centers be closed down, starting with those that are closest to the front of the conflict" – she further stated that it is a top priority to replace the detention centers with facilities that respect the basic principles of law and judicial proceedings, and called for a strengthened role of the United Nations.
On the sidelines of the meeting, the Deputy Minister had a meeting with the DSR El Hillo, with whom she took stock of Italy's collaboration with the UN in the Country.