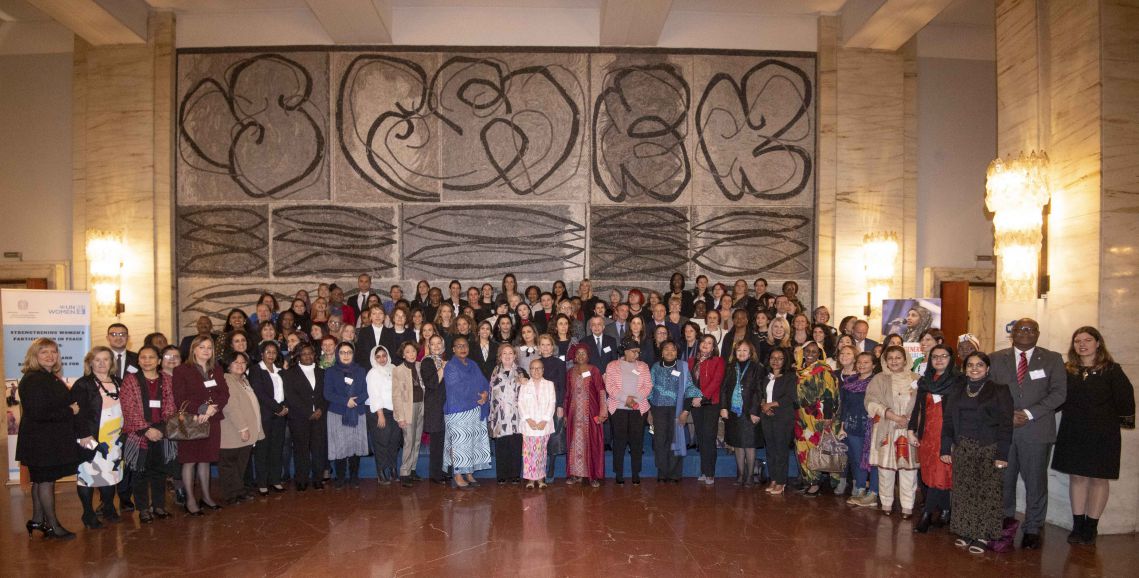 The Deputy Minister of Foreign Affairs and International Cooperation, Emanuela Del Re, opened the High-Level Seminar "Increasing the participation of women in peace processes. What roles and responsibilities for Member States?", organised by UNWomen in partnership with Italy. The Opening Session also scheduled addresses by the Deputy Executive Director of UNWomen, Asa Regnér, and Nobel Peace Prize Laureate, Leymah Gbowee.
In her remarks, the Deputy Minister recalled how women only represented 3% of the mediators, 13% of the negotiators and 4% of the witnesses and signatories in the principal peace processes between 1990 and 2017. "These statistics are not encouraging," said Del Re. She continued: "Italy included the participation of women in peace processes among the goals of its Third National Action Plan on Women, Peace and Security adopted in 2016. We will make sure that similar provisions are also included in the Fourth National Action Plan."
The Deputy Minister also announced that Italy intends to join Spain's and Finland's recent 'Commitment 2025' initiative  to include women in peace processes and recalled that Italy has already expressed its support for the United Nations Secretary General's Call for Action on this issue launched at the Security Council's Open Debate on Women, Peace and Security of last October. Moreover, the Italian Cooperation service supports initiatives to prevent gender violence and protect victims from abuse, in addition to assuring education and other instruments aimed at enabling women to become "agents of change" and to build resilient communities.
The Seminar, hosted at the Farnesina on 3 and 4 December, will be attended by 130 representatives of States and International Organizations, members of the Italian Parliament, think tanks and universities, in addition to representatives of the Mediterranean Women Mediators Network launched by Italy in Rome in 2017 and the representatives of other regional Networks of mediators. Their presence in Rome creates a bridge between this initiative and the MED Dialogues that are due to open in Rome on Thursday and that will host the third Women's Forum.