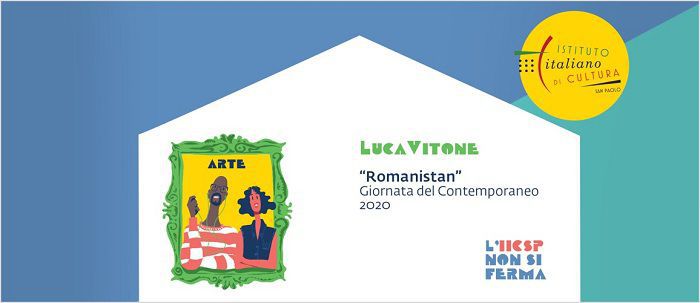 Romanistan is a project presented by the Centro per l'arte contemporanea Luigi Pecci, winner of the fourth edition of the Italian Council (2018), a call for proposals by the Italian Ministry for Cultural Heritage and Activities and Tourism aimed at promoting Italian contemporary art in the world.
It is the story of the journey Luca Vitone (Genoa, 1964) made to retrace, from Bologna to Chandigarh, the route the Roma and Sinti people took from northwest India to Italy. Tracing a migration that occurred between the 8th and 14th centuries, the artist explores
makes an epic and grandiose journey in which personal memories are connected to history.
The artist will present "Romanistan" in Sao Paulo in October, as part of the Contemporary Day 2020.
Luca Vitone's work explores the world in which places are identified through cultural production: art, cartography, music, food, architecture, political associations and ethnic minorities. The artist, who lives and works in Berlin, has been a professor of sculpture at NABA – Nuova Accademia di Belle Arti, New Academy of Fine Arts – in Milan since 2006.
In 2017 the PAC – Padiglione d'Arte Contemporanea – in Milan presented an anthology of his work, entitled "Io, Luca Vitone" (Me, Luca Vitone).
Here you can access the video prepared for the campaign:
#iicspnãopara: https://www.youtube.com/watch?v=DmBpQYYjyek 
Here you can access the trailer of Romanistan: https://www.youtube.com/watch?v=3affv5L3ncA