La Camera di Commercio Italiana dell'Ontario, in collaborazione con la Camera di Commercio di Pordenone-Udine e PromoTurismoFVG, presenta "Discover Friuli-Local wine and food enhance the UNESCO heritage", una serie di incontri per far conoscere il meglio del Friuli Venezia Giulia, la regione italiana con un patrimonio storico e culturale prestigioso e diversificato.
Il primo appuntamento, su piattaforma Zoom, è in programma il prossimo 20 aprile: protagonista la città di Aquileia, in provincia di Udine, dichiarata Patrimonio dell'Umanità dall'UNESCO. È previsto un focus sulle varietà di vino locali.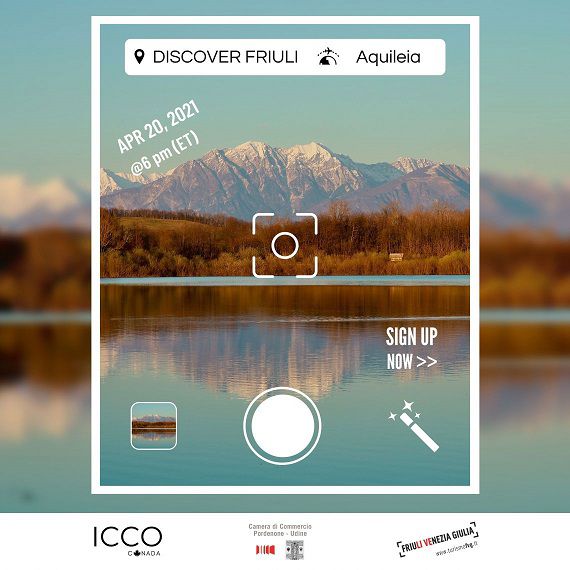 La complessa storia e la confluenza di diverse civiltà nel territorio del Friuli Venezia Giulia hanno determinato una varietà di paesaggi che si aggiungono al ricco e variegato patrimonio culturale. Questa regione italiana ha tanto da offrire, sia in termini di turismo culturale, sia in termini di paesaggi naturali: mare, montagna e collina, enogastronomia, cultura e turismo. Uno scrigno di meraviglie.
Per registrarsi al webinar cliccare qui