A stamp with the effigy of Dante Alighieri was designed by the famous Georgian painter, Sergo Kobuladze, in honor of the Week of the Italian Language in the World and the celebrations for the 700th anniversary of the death of the Great Italian Poet, and presented in Tbilisi. Issued by the Georgian Post Office, the stamp was printed in a run of 10,000 copies with a nominal value of 3.7 Georgian lari.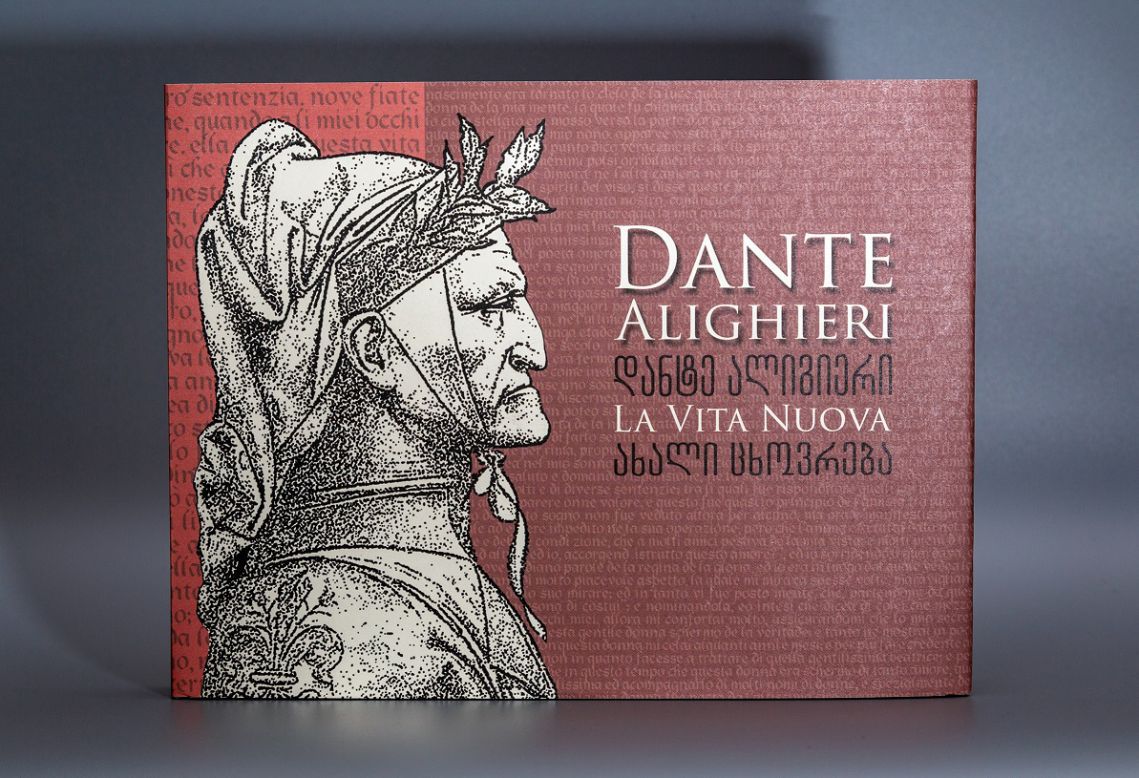 Presentation of the stamp took place yesterday, October 27, at the Ivane Javakhishvili State University during a conference entitled "Dante's works, part of the world's cultural heritage" organized by the Tblisi chapter of the Dante Alighieri Society, in collaboration with the Department of Romance Philology of the University. During the conference, a bilingual Italian-Georgian edition of Dante's work "Vita Nuova" was also presented. Both initiatives are the outcome of a project of collaboration between the Italian Embassy in Tbilisi and various local institutions: the Ministry of Culture, Sport and Youth of Georgia, the Culture Commission of Georgia and the Georgian Post Office. 
During the Week of the Italian Language in the World, other initiatives took place in Georgia, organized with the support of the Italian Embassy. Among them, on October 25, the National Rustaveli Theater presented the ballet "Beatrice", inspired by the "Divine Comedy" with music by the noted Italian composer Dario Marianelli, winner of the Oscar and Golden Globe. The show will also go on stage in Batumi the second largest city in Georgia, in a short time.  
On October 25, a conference was held at the Ilia State University on Dante, organized by the Italian Cultural Center, with the participation of university professors and teachers at the Italian schools. Also, on October 21, the movie "Inferno" was shown at the Silk Factory Art Gallery. It is a silent film, considered the first "colossal" of Italian cinema, made in 1911, with live music composed and played by the musician Mario Mariani.  
Also, in those Georgian public schools in which Italian is taught, interactive lessons were conducted in coordination with "Minerva", the Italian Language and Culture Center, with lectures on literature and the production of comics devoted to the Great Poet and his most famous work, the "Divine Comedy". 
The Italian Accademia della Crusca, in collaboration with the publisher goWare, has created a special book, edited by Giovanna Frosini and Giuseppe Polimeni, that was made available for download a few days ago from this link.